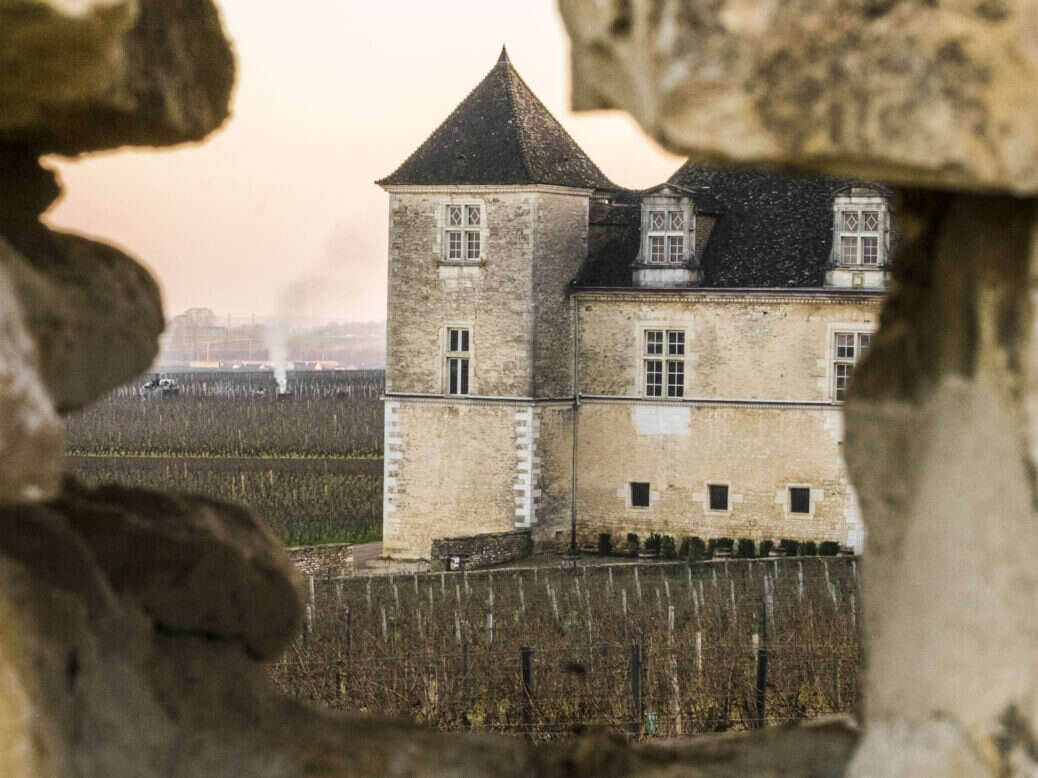 Conditions for the 2021 Burgundy vintage were undoubtedly challenging. But while it may not go down as a great year, the best producers were nonetheless able to make small quantities of fresh, elegant, and harmonious wine from a full range of climats, says Sarah Marsh MW as she introduces The World of Fine Wine's extensive en primeur coverage.
More in this series:
2021 Burgundy: A guide to the sub-regions and villages
2021 Burgundy: Chablis report and tasting notes
2021 Burgundy: Côte de Nuits tasting notes
2021 Burgundy: Côte de Beaune tasting notes
2021 Burgundy: Côte Chalonnaise, Mâconnais, and Beaujolais tasting notes
In 2021 the gods stopped smiling on Burgundy and sent pests and disease to wreak havoc in the vineyards, after smiting with an icy bolt. A hard winter frost nipped the vintage in the bud. This was a blessing in disguise, for the cool conditions would not have ripened a full crop. The results are better than anticipated, but it is not a vintage that made itself. Quality was determined by hard endeavor in the vineyard and winery. In recent vintages it was difficult to make a bad wine. In 2021 it was a challenge to make a good one.
2021 Burgundy: Style
In challenging vintages, the best vignerons can still produce the most delicious wine. Freshness, energy, elegance, and finesse—the elements come together with ease. Their harmony belies the horrors of the season.
The top set of 2021 reds have delightful aromas of red fruit and flowers, and they flow into delicate palates with light and finely textured tannins, where red fruit is balanced with freshness; crisp, bright, and lively. Rarely are they very long, but they have a well-defined start, middle, and finish.
This is a lighter vintage in all respects. Light in color, tannin, body, and even acidity in many cases. They are delicate, fine, and slim, but the best have intensity. They are distinguished above all by their perfume and texture.
The wise producers extracted carefully. The tannins are present but should be light. It was easy to extract too much with astringent results. The texture may be fine and gauzy, silky, or crunchy. Limestone terroirs may show characteristic strictness but are rarely severe. The acidity is crisp, but not high. High acidity in such a light-bodied vintage would taste harsh and accentuate the tannin, whereas this is generally nicely balanced and supported by an appetizing bitterness. This attractive amertume note is very present in this vintage. They have a lucid and vivid feel. There is plenty of energy.
Delightful aromas drift across from the nose onto the palate and often extend to the finish; enticingly floral aromas, from delicate white petal, to richer red rose and slightly more exotic spices including anise. Occasionally there are aromas of soft garden herbs. Aromas are light, but intense. It is a particularly floral vintage for Pinot Noir, more so than for Chardonnay. Flowery perfumes combine enticingly with red-cherry aromas and fruit.
It is a red-fruit vintage, cherries and soft summer fruits, which speak of a warmer summer than it was. Some lean into blueberry and mixed forest fruit. They are succulent. The sensation of just-ripe fruit with juicy freshness and crunch. Harvest lasted two weeks, and limestone sites are often warmer, so there are varied degrees of ripeness. Some wines have slightly more opulent flavors, but remain slim without the richness of glycerol.
Some fruit, however, just didn't get ripe. The acidity in the resulting wines is more pronounced and serves to emphasize a green astringency of tannin, even with very little extraction. While there is attractive bitterness, there is also an unpleasant version abroad in this vintage. Some waited for phenolic ripeness that never arrived, while the fruit flavors developed, giving oddly exotic aromas but bitter greenness, too. Others just have rustic tannin.
You may detect a marginally more oaky style in 2021, in both reds and whites, generally with a higher proportion of new wood for reds. You are unlikely, however, to find it unpleasant, for it normally works in harmony with the vintage, bringing welcome textural richness and body to the leaner profile. More entry-level wines—Bourgogne and lesser village wines—which would usually be made and/or aged largely in stainless steel, may have spent their life in oak, to fill barrels that would otherwise have been left empty. Oak, with a higher proportion of new wood, complements reds in a cooler vintage, while in a hot vintage it is often merely tiring.
The reds have immediate charm, which the whites lack, but they make up for this in purity and precision. The profile of the whites is one of moderation when compared with the concentrated 2020s and ripe 2019s. They are light-to-medium-bodied and lively, with fresh, but rarely high, acidity. Moderately concentrated, but not rich. The texture is slim and silky. They are trim, but not thin.
Given the minuscule yields, you might expect dense concentration, but they are actually nicely ripe without excessive opulence. The alcohol is modest, with most around 12.5%. The profile differs from the frost-affected 2016 crop, which produced sturdy, phenolic whites. While Pinot Noir performs best at low yields, Chardonnay is more comfortable at levels up to 50hl/ha. I was surprised to taste Chardonnay cropped at 8hl/ha without the heavy stomp of 2016. While the whites don't quite have the easy harmony of the reds in 2021, there is nothing awkward about them.
The best have lightness and finesse; intensity rather than concentration. They are precise and clean-cut, with well-defined edges. There is so much energy in this vintage. The lesser wines are light and racy, while more serious wines are furled, but with palpable and pleasing tension. I like the edge of nervosity and have remarked in many of my tasting notes on the vibrancy of the wines.
"Juicy" was another recurring impression: a fresh fruit character, different from the unctuous, ripe fruit of 2020 and 2019. Juicy wines have an appetizing crunch; succulence rather than opulence, and the reds follow suit.
So many whites are zesty. The acidity is lively, but lower than 2020, which had twin peaks in their high concentration and high acidity, while in 2021 the acidity is more integrated.
The coolish summer has delivered fruit characters in the citrus spectrum, lemon and lime. Lighter wines have a lemon-sherbet fizzle, while riper fruit is expressed in candied citrus and greengage. Occasionally there are delicately exotic flavors of litchee and of rambutan, with a creamy, slightly sweet-and-sour note. At Bouchard Père et Fils, Frédéric Webber picks when Chardonnay is fully ripe and golden, and clearly the fruit profile of later-picked fruit is warmer. Well-exposed vineyards on white soil also have this riper fruit profile. Perhaps surprisingly, they are not especially floral, while the reds are notably so, but riper whites have spicy notes, with ginger a recurring aroma, from fresh, to ground.
Many whites are equally, if not more, savory than fruity. The vintage is expressed in savory sapidity and pithiness, an appetizing bitterness, possibly due to the high levels of dry extract. This is not confined to thinner or more limestone soils. It's a character more readily associated with Côte de Nuit whites, and these are especially savory and sapid in 2021, with transparency to the terroir.
My tasting notes have frequent references to the impression of minerality, in its many guises. I particularly like the soft-salt "minerality" of this vintage.
The vast majority of the whites that I tasted are pure, but some showed hints of botrytis, which took hold quickly at the end of the season and has occasionally resulted in aromas of orange marmalade, honey, and spice. When harvesting by hand, it's possible to eliminate badly affected bunches, but with the pressure of such low yields, and with machine harvesting, botrytized grapes will have found their way into presses.
So, beware: It's not a consistent vintage in terms of quality or style. I tasted some sour whites, with too much bitterness. I like bitterness, but some were too phenolic, tart and green, with lime freshness becoming unpleasant. 2021 has less fat and sucrosity than recent vintages, so can taste rather lean, dry, and savory, or simply light, without much personality. You will find examples of meager wines, all the way from Chablis to Mâcon.
2021 Burgundy: Terroir and typicité
Vintages that walk on the edge of ripeness are most transparent to the terroir. 2021 is such a vintage. When a vintage is unripe this character dominates, as it does in 2008, while in 2013 the terroir is much clearer. Alcohol and glycerol mask the terroir in the richer vintages of 2009, 2015, 2019, and the 2018 red. The hotter vintages keep their distance at first, becoming more translucent with time, but always with some imprint from the heat of the vintage. Other vintages are forever marked by a significant event—the ladybirds in 2004 and 2011, or the botrytis in 2012.
Some vintages make pure, terroir-led wines in one color. 2014 is the most exceptional example of beautifully detailed terroir whites, while the reds were the worst of the decade. 2021 is unusual. The trauma of the season has not normally left its mark on the wines. The reds are luminous, clear, and transparent to the terroir, while the whites are slim and precise, and with this level of precision, we are close to the terroir. Even where the fruit is ripe, from warmer climats, you sense the fine-boned delicacy underneath, for there is no richness of texture or alcohol to hide it.
For typicité, the vintage flows in direction of the more elegant villages. There is a beautiful translucency in Chambolle, my stand-out village of the vintage, and in Volnay, but it can tone down and soften the personality and sense of place of the villages that are a bit punchier. Gevrey can lack its forthright intensity. Nuits-St-Georges can feel a little polite, with the south side too "tender." Of course, this is a combination of the vintage itself and the winemaker's interpretation of it. It's more successful where there is natural synergy between vintage and village.
Most producers I visited chose to make nano quantities of every climat. Burgundy lovers will be relieved that the full spectrum of terroirs is generally available in 2021, despite the frost. But for those producers apprehensive of making red wine in small quantities, blending premiers crus was probably a wise move, probably resulting in something better than the individual parts would have been.
Quality and consistency
Just as there is nothing excessive in terms of style, the same might be said of quality. We are taking a step back from the bounteous excellence and consistency of 2020. 2021 is not a top-drawer vintage. Its mid-range credentials are particularly clear in the intensity and finish of the premier and grand cru wines. They don't have the layering and length of 2018 or 2019, let alone the stunning intensity, presence, and powerful persistence of 2020. But where the wine is well made, there is still much to be enjoyed.
Many of the producers described how difficult it felt in 2021, both psychologically and physically, requiring twice as much work for a small crop—sometimes for nothing at all. But tasting the wines a year later, they are relieved and cheered by the quality. As it turned out, low yields were the saving grace for this vintage. There was potential. The gods rewarded hard endeavor and dedication to quality. No doubt it hurt to discard fruit on the sorting table, but such sacrificial measures there made all the difference to the final wines. A Meursault Premier Cru Charmes from a serious producer shows elegance and finesse in 2021. From lesser producers, I tasted some thin and weedy wines, while others were undefined and oaky. So much better to have a small drop of deliciousness than a plentiful supply of mediocrity.
It was a technical vintage—a winemaker's vintage—as I will explain later in more detail. Whites required precision; reds, a delicate balancing act, which not all producers achieved. I visited around 80 producers, reliable sources with whom I have regularly tasted for between ten and 20 years. Not everyone got it right for every wine. Some faltered with small cuvées where the extraction wasn't quite right. Additionally, I tasted the wines of producers for whom there was not space in this report. Beware of unexciting wines in 2021.
Those apart, how does one define quality in this vintage? Reds are pure Pinot Noir, with translucency to terroir. That's good quality in my book. But let's manage expectations: mild pleasure rather than fireworks. Not 2020. It's a decent mid-range vintage. I am not sure if 2017 reds are better than 2021, and will probably still be vacillating on that for a while yet.
The whites are a notch up on the reds—not at the same high level as 2020 or 2014, but not too shabby either. Technically and stylistically, they are more consistent than the reds, but they may not be for you. They are often rather Cistercian (Carthusian, even). Think 2014, but with less flesh and intensity. While some appreciate pared-down minimalism, if you prefer a plusher style of white Burgundy, I suggest you wait. It's coming your way with 2022.
But heads up—there are some village gems, especially where small-volume premier cru parcels are included in the village blends; there is some premier cru Malconsorts in Hudelot-Noëllat's delicious Vosne-Romanée, for example, and some in Drouhin's, too. There are attractive mergers at the top end as well; Bouchard Père et Fils added the small quantity of Cabotte to its Chevalier-Montrachet cuvèe.
There are also excellent Bourgognes, in both colors, from domaines on the Côte d'Or (frustratingly, not everyone uses the Bourgogne Côte d'Or classification), particularly where vineyards touch the village parcels. These express the character of the village below which they lie. They will have been fermented or aged in barrels, to keep those barrels filled, and the hint of oak fleshes out the palate; so much Burgundy terroir, albeit broad brushstroke, packed into a relatively affordable bottle. I really liked those from below Meursault. But watch out: Bourgogne from some négociants will be made with Mâcon fruit. Many lost contracts in 2021 and sought fruit elsewhere.
Also take care with some Côte de Nuits grands crus, especially those with a relatively large area and varied potential. Recent warmer vintages have leveled those playing fields, raising the profile of inferior sections. But 2021 is more revealing. Even a good producer cannot make a silk purse from a sow's ear.
Some red grands crus feel too light, insubstantial and a touch short; charmingly fruity but lacking grand cru depth and layering. I would include some Charmes-Chambertin, which can be somewhat loose or rough, definitely Clos Vougeot, and, to a lesser extent, Echézeaux.
There are other grands cru where quality and expression are certainly more consistent: Ruchottes- and Mazis-Chambertin, as might have been expected, since the terroir is more homogenous, but also Bonnes-Mares, despite the difference in soil type. I appreciated all the Bonnes-Mares I tasted.
Perhaps the best surprise was the Corton reds—but maybe I had rather low expectations after the heady and rather unconstructed wines of recent warmer vintages. Producers paid attention, and I enjoyed the quite elegant results.
A word on hierarchy. Among the 2021s, you will appreciate the step up immediately apparent in the top grands crus: Chambertin, Musigny, and Montrachet pull away from the pack. It is also clear, in such a vintage, that premiers crus vying to join the grands crus should be content with their status. Some argue that Pommard premier cru Rugiens and Epenots merit upgrading. Rugiens is among my favorite premiers crus, but 2021 illustrates that it's not grand-cru material, in particular the upper part, stylish as it is. Epenots makes a more convincing case, being more sophisticated and performing more consistently across vintages, but enough to compete with the upper echelons of the Côte de Nuits hierarchy? Well, that's a tall order. Better to remain a very good premier cru than a third-division grand cru, I would say.
Vintages to compare and contrast
Reviewing the red vintages over the past 20 years, the 2021s are most comparable with 2007. Both are elegant, sharing light texture and structure; freshness without high acidity. Both can be intense but are not concentrated; just nicely ripe and delicate; moderate in alcohol and body. Both vintages produced notably aromatic red wines, although perhaps the aromas of 2021 are more intense and pure. There are differences. The 2007 tannins were light and hazy, while 2021 tannins are light but well-defined. There is greater precision to the palate. The 2021 reds have more personality than the 2007s. Which brings us to the charming, even charismatic, 2017s. Here we have a better companion for texture and the energetic flow of tannin, although in 2017 the texture is a touch deeper and, despite the high yields, 2017 has more concentration. Both have good energy, but possibly 2017 has a bit more zip. 2017 exceeded most expectations after a year or two in bottle, and maybe the 2021 will, too.
As for earlier vintages, a comparison with 2001 will not stretch the imagination too far. At Domaine Rossignol-Trapet in Gevrey, we considered this over a bottle of Latricières 2001. The two vintages have a similar slim body and freshness, although 2021 is riper and more concentrated and the quality of tannin is finer. We can certainly say it shares the same spirit as 2001.
It might also be compared with 2013. Both share light structure, freshness, energy, and transparency to the terroir. Many 2013s had fresh red fruit, but others a more herbal profile, with some greenness evident in older wine. I would hope there are fewer 2021s with slightly unripe phenolics. But most 2013s are drinking well now and are very pleasant indeed. With no signs of flagging, they indicate an aging trajectory for 2021.
2021 makes a marvelous contrast with the fireworks of 2020, for the 2021s are calm, gentle, and serene, and much less acidic. In 2020, not only is the acidity high, but there is such intensity and concentration of matter, requiring time to fuse and evolve. In comparison, 2021 is will-o'-the-wisp; ghostly in color and tannin and light in body. The crisp acidity, and indeed all the elements, are woven, even at this early stage.
It is more difficult to make a comparison for whites; somewhat like 2007 and 2013, but 2007 was more severe and less concentrated when tasting from barrel. All three vintages are slim-textured, with freshness and finesse, but there is more intensity and juiciness in 2021. I recall 2007 was very citrus, as is 2021. Maybe a blend of 2007 and 2014 for translucency, tension, and freshness. It is not as rich, or as good, as 2014, but better than 2007 and 2013.
At Olivier Leflaive, Franck Grux and I considered the 2013s over a bottle of Chevalier-Montrachet. Not so far apart in style, but there is more concentration in 2021. Maybe 2013 with some of the concentration of 2015.
As for other lighter bodied vintages, 2021 has greater spark, acidity, energy, and intensity than 2011, an early harvest which is fading. 2017 was also an early vintage, not rich, but it has a much sunnier feel than 2021.
When to drink and aging potential for Côte d'Or wine
If you like Burgundy on the fruitier side, then I would advise tucking in and enjoying the reds. You won't be disappointed. A vintage for easy and almost instant gratification. The skeleton is clear beneath the fruit, and they don't need to refine. There is nothing to be gained from keeping village reds, so open them with a year in bottle, from 2024. Even the premiers crus will be ready to start drinking from 2025/27, maybe 2028/29 to approach the most structured wines, including the grands crus.
I would be inclined to drink the better village reds before the village whites from Puligny, Chassagne, or Meursault. Wait until 2025 and maybe another year for lesser premier cru whites. More serious premier cru whites call for at least as much time as premier cru reds before broaching, so hang fire until 2027 or, for grands crus, until 2028/29. They have the balance and intensity to age gracefully. Village wines until 2028 at least, and premiers crus for 12 to 15 years, with the very best whites longer under Coravin. Top whites will go head to head with the reds. The longevity of whites can surprise.
None of that is to say that the reds will not age. A decent premier cru red should age for ten to 15 years, and the best longer. The reds have modest acidity, but acidity and pH are not the only considerations for aging. Intensity and balance are equally important. Very light but intense wines, such as those from Frédéric Mugnier, mature for decades. 2021 Côte de Nuits reds have modest acidity, but the low-acid 2000s have aged far longer than expected and are still going. Balance is more important. It never ceases to delight me how well Burgundy ages, white and red.
But if you have a raft of vintages, think of 2021 as a friend in the cellar. Pull it out without worrying if it's the perfect moment. Much like 2017, it's an accessible and accommodating vintage. There are vintages, in the wings, demanding longer aging. Among recent vintages, 2019 will be first up, but wait for 2020 and the best of 2018. 2015 is just starting to come round now.
If you are ordering from a restaurant wine list, with an eye and purse for high-end premier cru or grand cru, you will appreciate the quality and terroir expression more clearly and precisely by choosing this lighter vintage rather than any of the richer previous three.
A high proportion of wines were reduced when I tasted them in November 2022. This may result in them shutting down after bottling, but the probability is low, and frankly the reductive notes are part of the vintage character. Go with it. Decant the whites if necessary.
2021 Burgundy in the vineyard
The gods sent not only disease, but pests in the form of caterpillars, which ate the buds. This was the least of the vignerons' worries as they battled with frost, coulure, mildew, oidium, and botrytis. Younger producers accustomed to the new normal felt challenged on all fronts, while more mature vintners shrugged and remarked that this was actually quite normal for Burgundy.
Frédéric Mugnier commented, "I don't think vines should suffer to make great wine, and they have suffered in these hot and dry vintages. No, it is the grower who should suffer to make great wines. There is a big difference between the hot vintages today and vintages in the '90s." 2021 saw the more traditional Burgundian challenge to harvest ripe grapes while rot spread rampantly.
But to begin with there was frost. A proper winter frost, where temperatures dropped to between 23º and 21ºF (–5º to –6ºC) upslope, often accompanied by snow; quite different from a spring frost, which settles at the bottom of the slopes. Frost threatened April 5–8, and the unlucky were struck more than once within their vineyards, decimating the buds. It had been unusually warm and sunny for ten days prior to this, encouraging an early budding, which was well underway for Chardonnay. Among the worst affected places were whiter and rocky soils that reflected that early sunshine. Some parcels yielded 9hl/ha or fewer.
Even St-Aubin, which typically buds later than the principal white villages, was affected; Jean-Baptiste Bachelet seems quite fortunate in harvesting an average of 20hl/ha for Chardonnay. Domaine Bouchard harvested Chardonnay at an average of 10hl/ha. Pinot Noir, which buds slightly later, was also affected, but less dramatically. Bouchard's Pommard and Beaune vineyards yielded 40hl/ha, but Volnay Cailleret gave a meager 5hl/ha.
Pruning dates matter. It's traditional to begin pruning in December. For an average-sized domaine, the logistics of pruning in March or later, across all parcels, is virtually impossible, so some were affected more than others. Gregory Gouges, however, benefiting from a large team, pruned everything late, and his domaine's Pinot Noir was barely affected by the frost. Many will be searching for ways to achieve this in the future.
One approach is a two-step pruning. Many moderate-sized domaines—Chandon de Briailles and Anne Gros among them—prune in the winter, leaving long canes, with a second pruning in late March to select the baguette and a courson for the following year. Claude Josset uses Guyot Poussard, a growing trend, in which a cane is selected from either side of the trunk to keep the bilateral flow of sap and help prevent Esca.
Cordon-trained vines, which are spur-pruned, fared better, because they bud later. Most of the Pinot Noir in Chassagne-Montrachet is spur-pruned, not only to control yields, but trained by generations of vintners wary of frost. In Volnay premier cru Roncerets, Domaine Terre des Velle's cordon-trained vines produced a decent crop of fruit which was nicely exposed and ripened well.
Producers lit candles to raise the temperature around the vines. Lighting fires, as some did in 2016, isn't very effective. Producers focused on their best parcels. Erwan Faiveley used one candle per vine in Musigny, while others, including Domaine Lafarge, protected nothing at all.
At biodynamic producer Domaine Trapet, Louis Trapet is trying another approach, using tall grasses to shelter the buds. He finds it works, but the seeds must be sown in the autumn for the grasses to grow above the budding zone, or the frost risk is exacerbated, and the grasses must be swiftly rolled down.
In general, the vines took a couple of weeks to recover from the frost and resume growing. Isabelle Raveneau described the complication of having shoots of different generations, some tall and some short. Her cousin Maxim had to pass through the vineyards several times to tie them to the wires. Christophe Roumier found, "the most difficult thing was getting in to plow the weeds because of the rain. They were causing more humidity."
By mid-to-late-June the vines' growth caught up sufficiently to flower, later than recent vintages. Weakened by frost, many vines were affected by coulure. Biodynamic producers Rossignol-Trapet and Chandon de Briailles found preparation 501 helped with the flowering. At Domaine Marquis d'Angerville, François Duvivier made three sprays of 501 before flowering; he is convinced it builds immunity and produced a better flowering. (501 is finely ground silica matured in a buried horn and sprayed at just 3g per hectare after mixing in a dynamizer.) He also sprayed two weeks before harvest, remarking, "this gives a real tension and energy to the fruit when you taste the grapes. They are more perfumed and have better acidity."
Nicolas Bachelet, son of quietly spoken Denis, describes how their season was made worse by a hail storm in the Brochon area of Gevrey and Fixin. Many trees have been felled in the area above Evocelles, part of a wide scale program to clear the forest of 400ha (1,000 acres) of non-native trees. Producers are campaigning again this, concerned about the impact of these spring storms on the vineyards without this barrier.
July and August had below-average temperatures and sunshine, while rainfall was above average. Things cleared up from mid-August, but the disease pressure was high, particularly for vines with weakened resistance. It is unusual to have both mildew and odium at the same time. This required strict work in the vineyard during the summer, with timely spraying and many hours of green work—trimming and leaf-removal.
Biodynamic producers found that horsetail, rich in silica, helped with the mildew, At Rossignol-Trapet they add it to their copper sprays (Demeter limits copper per hectare to 3kg), together with essential orange oils to dry the mold on the leaves.
Radical steps
Others are taking more radical steps. Sylvian Pataille and Domaine Trapet are experimenting with échalas or single-stake vines, known as Pesseaux in Burgundy. (This was the traditional way of training before tractors necessitated that vines are trellised in rows supported by post and wires.) In theory, each vine, because it stands alone, has better aeration than within a row, lowering its susceptibility to mildew. Moreover, Louis Trapet feels his vineyard team engages with a single vine and cares for it more as an individual.
The stakes are high; 6.2ft (1.9m) at Trapet, while in Sylvian Pataille's vineyards, the stakes are no higher than the withers of a horse or they catch the harness doing the plowing. By not cutting the apex, but arching the shoots, which grow to over 6.6ft (2m), the fruit is shaded. This approach has proved helpful in the recent run of hot vintages, when Louis Trapet found it reduced the number of burned berries. He also discovered, however, that it closes the gap between sugar development and phenolic ripeness, useful in a hot vintage, but also in a colder one, and the Trapet family are planning to convert all the domaine in Burgundy as well as in Alsace.
Oidium continued unusually late in the season. Sulfur sprays require sunlight to be most effective, but were quickly washed off by the rain. Multiple sprays of sulfur were necessary. This may account for the high level of reduction in the wines this vintage. At Domaine de l'Arlot, Géraldine Godot sprays initially with water and salt to clean the vine, following with a sulfur spray to protect. It keeps sulfur levels lower, but the wines were still slightly reduced.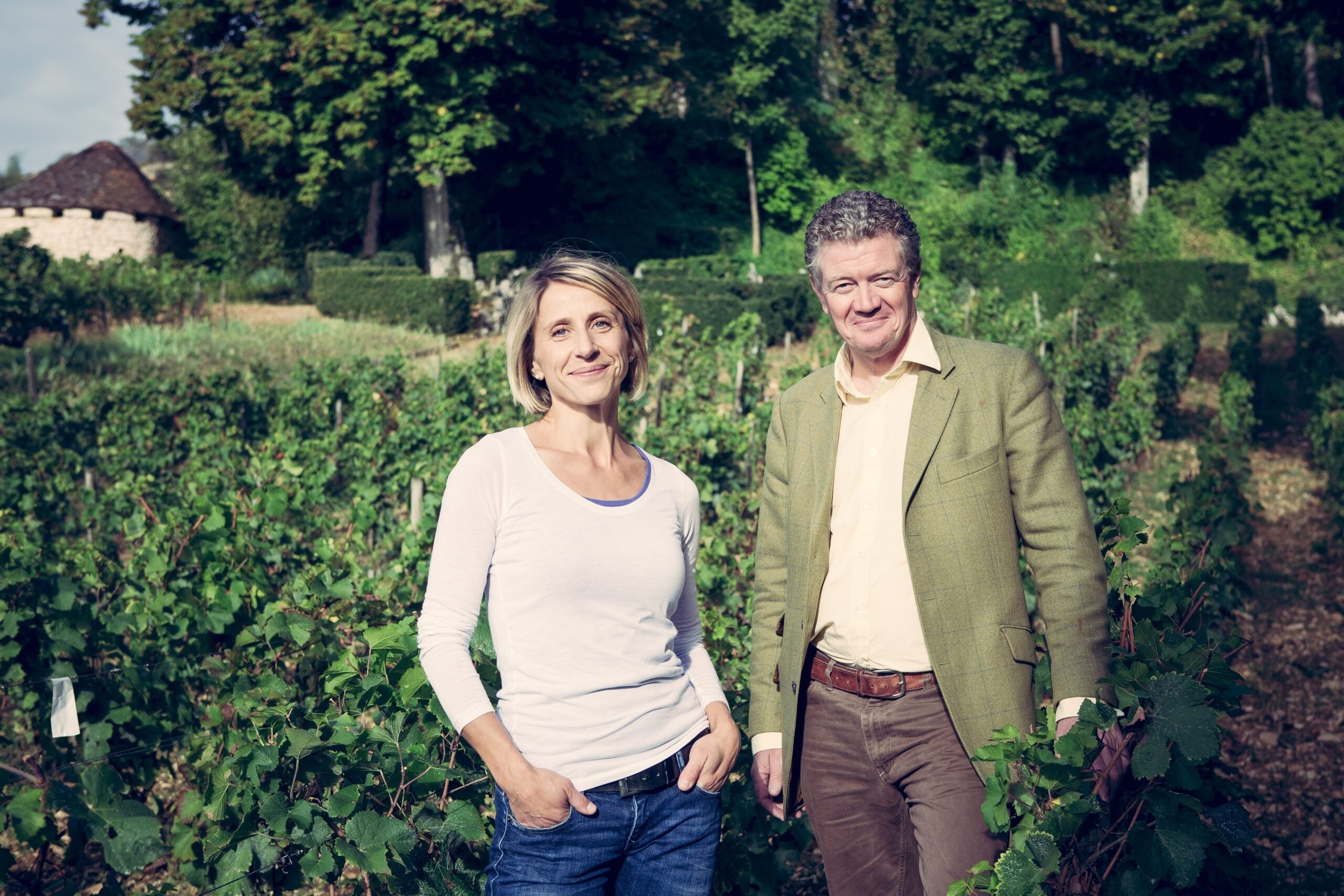 If producers did not spray multiple times (Thibault Manuel is typical in spraying 13 times), they will have used one or possibly two systemic sprays. Many top producers, including Mugneret-Gibourg in Vosne and plenty in Chablis, use systemic products in poor vintages. Few own up, unless directly questioned, but I admire Isabelle Raveneau and Benoit Droin who fessed up without being asked and who argue strongly that it is more environmental and sustainable to use a judicious systemic spray, where the product is taken into the sap, rather than multiple contact sprays, when in rainy conditions the copper and sulfur is washed off onto the soil. Moreover, frequent tractor passes compact the soil and create more diesel fumes.
Too many producers dissemble, capitalizing on organic credentials, while keeping their options open by not being certified organic. It's heartening that several producers, including the tiny Chapelle de Blagny and and the larger Domaine Faiveley, have decided to apply for organic certification on the basis that they made it through the difficult 2021 using only copper and sulfur.
With disease, there were fewer healthy leaves for sugar production, and green-harvesting Pinot Noir was important in the places unaffected by frost. Arnaud Mortet, who suffered large losses as the majority of his parcels are on the north side of Gevrey, crop-thinned the village vineyards, which lie on the flat below Chambertin. All the conscientious producers spoke of cutting fruit. Eduardo Clair used a laborious process removing individual berries from the large compact bunches in Bèze and Bonnes-Mares, to reduce the likelihood of botrytis.
Harvesting was not straightforward. Larger producers found that parcels didn't ripen in the usual order. Moreover, ripening within parcels was uneven, as fruit came from different generations of buds. At Drouhin, they picked some places twice. It was a harvest in which experienced pickers were a real asset, but one where harvesters of any description were scarce, with covid restrictions and students back to their studies.
Choosing the date was difficult—neither too early nor too late, because of botrytis. Harvesting started around September 15 for Pinot Noir and finished by the end of the month. It started around September 21 for Chardonnay. Despite the small crop, producers needed large teams to catch the window of opportunity. A much higher proportion of Chardonnay was harvested by machine in 2021.
Some vintages are made in the vineyard, others in the winery… but perhaps this is the vintage of the table de tri. There is no such thing as a bad vintage when only the best fruit makes it into the winery. As the sorting table became widely adopted on the Côte d'Or, it was responsible for the most significant uplift in quality and consistency across every vintage in Burgundy. Of course it really comes into its own in a vintage such as 2021, particularly where the fruit is purchased.
Some producers go one step further. Christophe Perrot-Minot had some very unexciting village Gevrey, but the few remaining berries, having journeyed over two tables de tri, and through an optical sorting machine, looked perfect: glistening black berries; grapes like caviar, as Natalie Tollot-Beaut describes them.
The results from optical sorting machines can be quite exceptional, although I am ambivalent about them. They make everything too perfect, stripping away some of the character of the vintage… but for négociant fruit in a difficult vintage, why not? In any event, they are so expensive that few producers are likely to invest in them. Even so, I am encountering them more often than I'd like.
The yields were tiny, especially for Chardonnay. A combination of frost and disease meant that most producers lost from half to two thirds of their crop. The worst-affected places—among them Blagny, where there was snow—produced just 15 percent of a normal harvest.
With yields ranging from 5hl/ha to 45hl/ha for Chardonnay, there was very little must on the market for négociants to purchase. At Olivier Leflaive, Franck Grux was not alone in struggling to secure good must or grapes from his usual growers. Only one of his suppliers, who happened to prune late, delivered the usual quantity. Contracts were broken and eye-watering prices were paid for poor-quality fruit. Expect fewer négociant wines from the domaines that run this activity as a sideline.
Analysis
For Pinot Noir, where yields were low, there was decent concentration, with alcohol in the ballpark of 11.5% to 12.5%, some grands crus reaching 12.8%. Not bad, given the summer. Many producers chaptalized their reds by between 0.5% and 1%, but not every cuvée. Very low yields didn't result in higher sugars. Ghislaine Barthod was typical in finding similar potential alcohol (11.5%) across her vineyards. Where frost and disease didn't keep the Pinot Noir crop in check, however, and it was not thinned, the wines can be dilute and unripe.
Acidity is interesting. While some producers reported high levels of acidity, most found their pHs were higher, and total acidity lower, than expected, particularly on the Côte de Nuits. Charles Van Canneyt's pHs after malolactic were typical at 3.65, a little higher than average, while Barthod's were 3.7–3.8 and some reported pHs as high as 3.9 (rather like 2018). But the wines taste crisper than the value of total acidity might suggest.
A later harvesting date, waiting for phenolic ripeness, will increase pH, but Sylvian Pataille thinks the high pHs are due to the rainy season. High levels of potassium in the soil, a legacy of fertilization, are absorbed in solution; hence, a rainy season could increase the pHs. This might partly explain why the hot, but dry, 2020 vintage had low pHs. Mark Haisma told me, "I approached this vintage through the pH. In hot years we have to manage the opulence, while in 2021 it was finding the time to pick when the pH was going up. We need soft acidity to balance the fruit, which is not so opulent."
So, the level of total acidity in 2021 is lower than in 2020, but the acidity tastes higher than the numbers suggest, since there is less glycerol, alcohol, and concentration in this lighter vintage. Most important, the red wines taste fresh.
As for Chardonnay, the fresh tasting acidity is supported by the numbers. Just under half the total acidity before malolactic fermentation was malic. After the malolactic, pHs increased from between 3.12 and 3.24, to between 3.24 and 3.35, while total acidity ranged from 5g/l on the Côte d'Or, to 6.5g/l in some Chablis. Whites reached 12% and 13.2% for some premiers and grands crus. They achieved higher degrees than the reds. Some tweaked by 0.2. At 12.5% I found myself enjoying the lightness and slim texture of the white wines, which have a glassy and pure feel after the concentration of recent vintages. Some producers, though, feel Burgundy has to hit 13%, to have the body and richness now expected of it, and chaptalized accordingly.
I admire those who didn't succumb to the temptation. Etienne de Brechard at Chapelle de Blagny was content for his premier cru Meursault and Puligny to be a light, slim, and elegant 12%. He has not lost sight of the notion that vintage variation is something to be embraced.
2021 Burgundy in the winery
It was a technical vintage in the winery, especially for red. The fruit was not perfect. Pinot Noir was thin-skinned, low in tannin and color, with modest sugar, concentration, and acidity. Intelligent winemaking was needed to bring this together, focusing on the elegance of Pinot Noir and showcasing its aromatic and textural delicacy.
Pataille observed, "It was important to leave the fruit until it was ripe, but in some cases this came with the onset of botrytis. Maybe people have forgotten that botrytis was common in the past and you must just take care with sorting, with crushing and pumping and soft extraction."
White
It was a vintage in which to be careful with crushing and skin contact. Before the advent of whole-bunch pressing, crushing was used to cram more fruit into the press (and still is), while more judicious and gentle foulage has become fashionable in recent years for skin contact. In ripe and clean vintages this can provide welcome phenolic structure to balance rich fruit. But in 2021, producers were more interested in a slow and gentle whole-bunch press to extract the purest juice. Drouhin used no foulage and separated out the last 7% to 10% of the press for white (and red) "to remove any bitterness and tannin we don't want," explained Frédéric Drouhin.
At Bouchard Père et Fils, Frèdèric Webber has a different approach. "We immediately eliminated all the first juice. It was too grubby, but kept the last juice. We increased the time and pressure. We wanted more potassium, to decrease the high malic and tartaric acidity. And the last juice was very aromatic." (He followed with a strict débourbage.)
It is possible to obtain very fine and clear juice using a vertical press, certainly useful in a less than perfect vintage. At Chandon de Briailles everything is now pressed in a basket press to a pressure of 1.2 bar—quite gentle—in order to retain all juice for the ferment.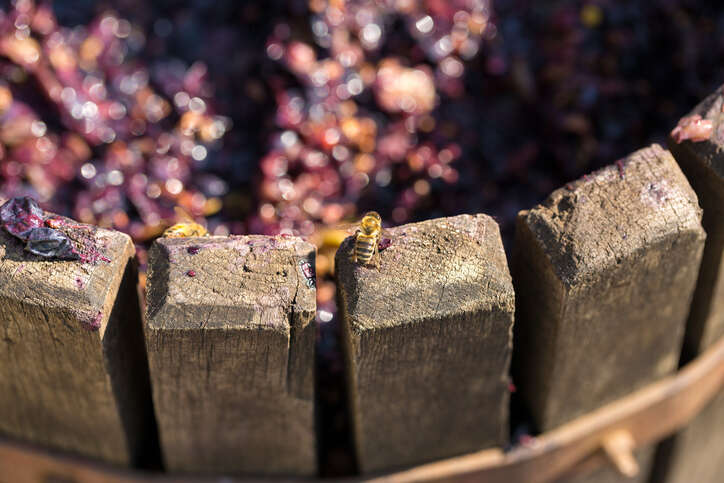 At Domaine des Comtes Lafon, they take off the end of the press (to oxidize and settle with enzymes to lower the risk of premox) and Pierre Lafon recalled that they took fewer bourbes than in 2020 or 2022.
The bourbes are the sediment that falls to the bottom of the tank when the juice is settled (during débourbage) after pressing. Bourbes seems interchangeable with lees, but for clarity I have used lees to refer to the matter after fermentation (largely the spent yeast cells).
In recent good vintages it was possible to take pretty much all the bourbes to nourish and protect the wine. They are reductive, and very reductive indeed in 2021. But in vintages where the fruit is affected by botrytis and rot and/or oidium, and some grapes are quite green, not all of this will look, smell, or taste attractive and is discarded. For most who hand-picked and made a selection on the table de tri, the débourbage was a normal setting overnight at a cold temperature, but most were very careful in selecting the bourbes. Ben Leroux didn't like them because they were too reductive, so he took less of them.
Charles Baillot in Meursault adapted his press in 2021; shorter and lower pressure to a maximum of 1.8 bar, with fewer tumbles, "to keep the freshness and intensity of the fruit and not to extract anything green from the less ripe grapes, for there was varied ripeness from different generations of buds." His quantity of Genevrières was so small that he pressed on top of the solids left in the press after Charmes. This works well, for it is unnecessary to press so hard. Baillot made a double selection of bourbes. An initial débourbage of the must before putting the bourbes into a tall narrow tank to settle them, discarded the gray gunk at the bottom. But he wanted some: "Without the concentration of the richer vintage, we really needed them to keep the wine in reduction."
Négociants buying Chardonnay had to be especially careful. Chardonnay is usually sold as must. The grower will have pressed the grapes, often extracting as much as possible. To make matters worse, many growers harvested by machine. This must can be settled with fining agents to clean it up. Négociants hoping to hang onto their grower contracts, in an era when fruit seems to go to the highest bidder, may well have taken poor-quality must or grapes that they would usually have refused. At Olivier Leflaive, Franck Grux was obliged to buy juice he was not prepared to use, but promptly sold it off to a less quality-conscious négociant.
For many whites, the malolactic ticked through slowly until late summer, more like a traditional vintage, keeping the wines protected and allowing for later sulfur additions. (By contrast, the 2022s had finished their malolactic when I visited in November.)
As Ben Leroux remarked, the wines were very stable and didn't "eat" much sulfur enabling him, and all those who follow a low-sulfur regime, to pursue this in 2021. A low-sulfur approach is quite widespread now. It's to be commended, although some wines, white and red, were becoming slightly oxidative in late November and in need of a small dose of sulfur. So, while it was largely a vintage of reduction, a minority were oxidative.
I have mentioned that more oak was used in this vintage for practical considerations, but many also adapted oak aging for stylistic reasons. At Seguin-Manuel in Beaune, Thibault Manuel prefers a higher toast in colder vintages "to bring some sucrosity to the wine." 2021 shows the leaner, fresh profile of Aligoté is very happy complimented by oak, even taken to an extreme. It certainly adds a touch of glamour to Hautes Côtes Aligoté at Boris Champy.
I saw some half barrels in white cellars, but far fewer than ten years ago. These days, producers are more likely to use a larger, 350-liter barrel rather than one and a half pièces, or where the wine is sufficiently high value, a tailor-made barrel made to fit the volume. There is also the option of terracotta for red and ceramic for white. In 2021, glass globes were used for minuscule quantities of grand cru white. In 2016, around six producers of Montrachet pooled their resources to make one shared cuvée. A few years later, glass and ceramic have extended the options for aging a small cuvée of 150 liters or less.
As there is no oxygen ingress through glass, fewer lees can be put into the globe for the maturation and, unsurprisingly, the wines were rather reductive on the nose. But they gave a very pure expression of the terroir. I tasted a 121-liter cuvée of Montrachet at Domaine Lamy-Pillot, and 114-liter cuvée of Chevalier at Domaine Bruno Colin. In 2022 Colin has divided Chevalier between oak- and glass-aging. I am looking forward to a blind tasting.
I admire producers who push the boundaries in a challenging vintage—particularly when the results are interesting. At Domaine Lamy-Caillat in Chassagne, Sebastian Caillat presses with a horizontal mechanical press gauged by eye and taste. In 2021, he told me, he was concerned that mildew might be scratched from the skin, but pressed ahead. The old mechanical presses have a screw and plates of iron. As they are prone to rust, Caillat has furnished his old machine with stainless steel parts and, for 2021, commissioned an incy-wincy version with plates sufficiently close to press small batches. This makes wine that is worlds apart from the pure-fruit wines of the pneumatic press. Caillat takes all the solids. There is no débourgage. His method gives plenty of phenolics, more so in a colder and less ripe vintage. The result is savory and textured whites, raw and intriguing when I tasted, with appetizing bitterness. Wines to age and pair with food.
As for fining, most producers use bentonite, just a little in 2021, as protein is low. Casein is useful to polish whites, giving them a silky edge, which is particularly helpful a warm vintage or where oak impression needs smoothing. Jeremy Seysses said his whites "can seem a bit rustic and may need a little fining," but generally I found 2021 whites already silky and precise.
Red
In the colder vintages of the '80s and '90s, winemakers had to "search" for their wine. By contrast, over the past decade many vintages have almost made themselves. Not so in 2021, when color, tannin, and fruit did not come easily and often not until the second week of fermentation. It was a tricky task to extract enough, but not so much as to give astringency, and this required winemakers to adapt their approach.
On the Côte de Nuits, many producers who have reduced or even stopped using pigeage (punch down), climbed in the tank, or got out their plunger, to work the fruit by foot or hand. Many in the Côte de Beaune went for a lighter extraction.
In the Côte de Nuits, many producers extracted when the density was low, almost dry, at around 1020–1010, which is a significant departure from recent years when they barely touched the vat in the presence of this level of alcohol. But in 2021 they harnessed its role as a solvent.
Most winemakers added sugar at the end of fermentation, incrementally, to maintain a higher temperature, around 86ºF (30ºC), and yeast activity. They looked to the end of fermentation to achieve color and tannin. For the same reason, it was particularly useful to crush whole berries or bunches at this point.
The vatting period tended to be a day or two shorter than in richer vintages. Few wanted a post-ferment maceration, particularly with whole bunches in the vat.
Wines need some substance but, as Mark Haisma remarked, "It's no good search for something that isn't there. I was searching for the aromatics." His wine is perfumed, delicate, and wafting, but still with sufficient tannin and structure. In some wines, the aromas and structure are coming from whole-bunch fermentation. He used 60% on his Clos Vougeot—to good effect.
It was a skilful task to find the right balance in 2021. Some producers used very short vatting with low extraction and made very light wine as a result—which sits uneasily with the profile of Gevrey or Nuits-St-Georges. There is a fashion for very light Pinot Noir, and in warmer vintage this style can work well, but it was necessary to have the courage to take sufficient matter from this vintage—only, however, when the fruit was adequately healthy and ripe.
For those purchasing fruit, a cautious approach was required. With slightly underripe fruit, it was easy to extract too much, with astringent results. Some vineyards produced bunches of large grapes with a high juice-to-skin ratio. It was a year in which growers selling their fruit were unlikely to be persuaded to crop thin, with the outcome of thin and dilute wine. And there was botrytis—a much more serious problem for reds than whites—which required diligent sorting. It's very difficult to extract tannin from botrytized grapes, so some found tannin from other sources, including oak.
Boris Champy found a neat solution by removing the stalks of his Hautes-Côtes reds, which had botrytis, washing them in water and SO2 overnight, and adding them to the vat. It seems like a lot of trouble, but he was keen to use them as a natural antioxidant as well as for a touch of tannin. Some producers, Champy among them, are transparent about their methods, but in difficult years, many producers are less than candid about their organic practices, and few readily admit the run on sugar in 2021 and on tartaric acid in 2022.
There was a change in the popularity of whole-bunch fermentation in 2021, when even the most die-hard practitioners—including Dujac, Chandon de Briailles, and Chanson—dialed back. At Chanson, MD Vincent Avenel explains, "We carefully checked stems and finally decided to destem 70 percent, which is quite a change for Chanson. We thought we had to adapt, and that this would hopefully be the right proportion to get the right balance in our wines." Claude Jousset separated whole-bunch and destemmed fruit into different vats and used remontage on whole-bunch with some pigeage on the destemmed fruit. While in complete departure from tradition, at Domaine de l'Arlot, Géraldine Godot used none at all. "I was happy and decided to do the same in 2022. We have to adapt. The vineyard is adapting and so must we."
In contrast, Arnaud Mortet chose to use more whole bunch, primarily to increase the pH. Mortet uses only the pédicelle; the tiny link between the grape and the stalk proper. So, it's a very delicate addition.
I was impressed with the management of whole-bunch at Domaine Bouchard Père et Fils, where Frédéric Webber used them generously, with sophisticated results. Cuvées with 100 percent have finely textured tannins. At Domaine de Montille, Brian Sieve chose to retain a high proportion of stems in Taillepieds and in Rugiens, climats where tannins are naturally quite assertive—but it worked.
Many producers were presented, sometimes for the first time, with two- or even one-barrel cuvées to ferment. Not easy. Recently this has become more common, but a decade ago few would have entertained the idea of fermenting one barrel of anything other than grand cru.
The phrase in circulation was "an haute-couture vintage." I love the positive spin, for the reality is more imaginatively inventive, more Heath Robinson than Coco Chanel, some producers, including Christian Perrot-Minot, Drouhin, and Mark Haisma resorting to a 450 or 500-liter up-ended barrel with one end removed. Well-equipped wineries have "radiators" attached to their temperature-control system that they can pop in the vat. This can then be wrapped in a turban of plastic sheeting to retain the heat. The less fortunate make do with a small stainless-steel vat wrapped in attic insulation, moving the vat to vary the ambient temperature. (I did the latter with a one-barrel cuvée in 2019, but wouldn't recommend it. It is tricky to reach and maintain a sufficiently high temperature to extract. But if the temperature rises too quickly, there is no time to extract. In 2021, either scenario could easily result in light and vegetal wine.)
Some struggled get it right, while other old hands were spot-on, as usual. Christophe Roumier has a smidgen of Musigny and uses a "bain marie" system in which a small vat is placed inside a slightly larger one, with water between the two used to control temperate. Often more whole bunches are used in tiny cuvées to increase the volume. Roumier's Musigny was 100% whole-bunch.
Others decided against making a micro cuvée. "It's hard to capture the vineyard expression," insisted Charles Van Canneyt, who instead elected to put a barrel's worth of Vosne-Romanée Premier Cru Malconsorts into his village wine.
As for aging, it seems that the reds benefited greatly from feeding on the lees in 2021, gaining in gras. Domaine Barthod was among those that traditionally rack off the heavier lees in summer but for the 2021s chose to leave the wines in situ through the autumn.
Many producers reported that their wines improved dramatically during elévage, from astringent and tart, to rounder, softer, and more generous, so that by the summer they began to enjoy the profile of the vintage. That's not really surprising; it was not only the lees that fed the wine during the elévage, as the increase in pH after the late malolactic will have made the wine appear softer and more generous. A higher pH softens the impression of acidity, which, with less alcohol, glycerol, and concentration in 2021, no doubt felt sharp when the wine hit the barrels.
Producers were divided in their use of new oak. Some reduced it—among them Denis Bachelet and Mortet—who perhaps had quite a lot in the past, and I like the new lower new-oak regime. Jeremy Seysses maintained his new-oak level, which is 25 percent for village level: "I am always confident when there is malic acid with the oak integration, less so when there is less malic."
Generally, however, there was a slight increase in the proportion of new oak, not least as there were more oak barrels than there was wine to fill them. Producers are more anxious about the effects of new oak in a ripe vintage. Sylvian Pataille, who barely uses new oak, used a little more, explaining, "A colder vintage can benefit from the sweetness of some oak."
I saw half- and even quarter-barrels for reds in many cellars—not ideal, as the smaller the barrel, the more oxidative the aging, particularly when new. Reds benefit, however, from the antioxidant properties of tannin and, for whatever reason, it seems to be a fairly reductive vintage. Where oak handing is discreet, the reds will require only a delicate, light filtration, if any. Some wines are quite fragile, and it will be important not to strip anything away.
Many reds will be bottled a little earlier than usual, over the winter rather than in March or April, in order to preserve the fruit, some winemakers co-ordinating with the moon on February 13–17.