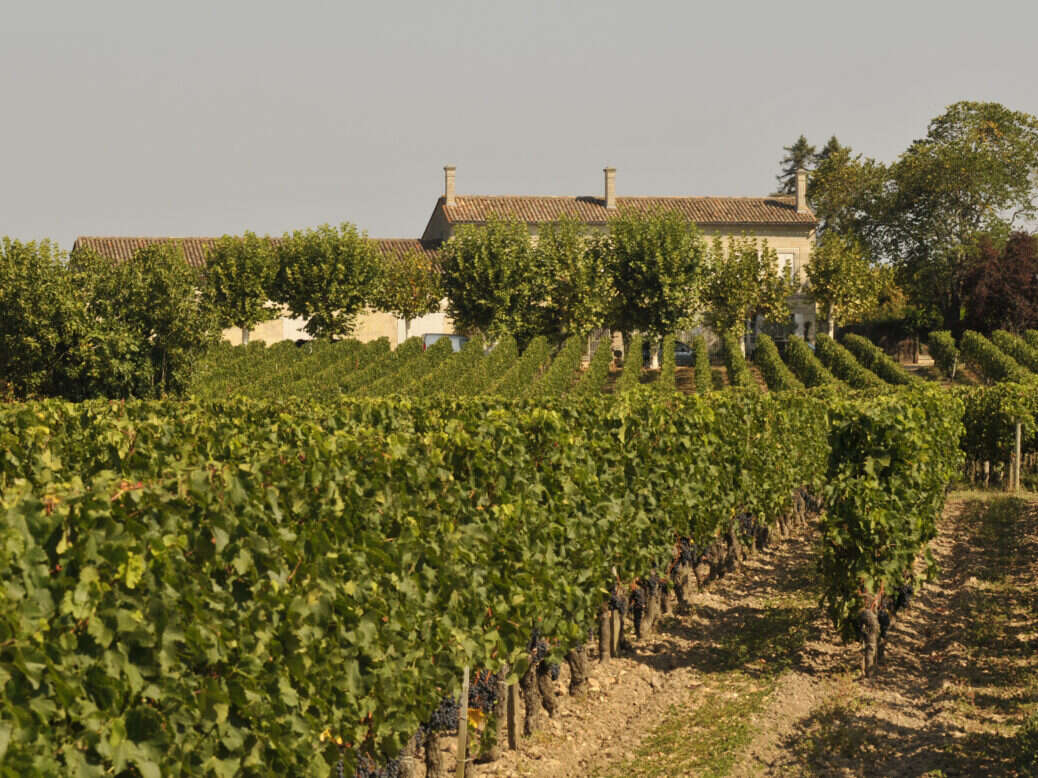 Over the past year, WFW has published hundreds of our writers' notes and scores on the wines of Bordeaux. Here we pick out some of 2022's Bordeaux highlights.
Perspectives on 2011 and 2012 Bordeaux
After attending extensive "ten years on" tastings of wines from both vintages in quick succession in late 2021 and early 2022, Matthew Hemming MW was able to explore the respective strengths and weaknesses of 2011 and 2012 Bordeaux in detail in WFW76.
"As the vintage reputations might suggest, I did not find any truly outstanding wines in either tasting although there were extremely good examples in each," Hemming said.
"Interestingly, in 2011 I had four wines tied for top place: châteaux Lafleur, Latour, Mouton Rothschild, and La Tour Blanche. In 2012, there was a single clear winner: Château L'Eglise-Clinet.
"Over the years, L'Eglise-Clinet has claimed top honors in these tastings more than any other wine: a stunning legacy for Denis Durantou and a great testament to what he achieved there.
"The distinction between the two vintages of Latour illustrates my opinion of the two vintages. 2012 has always been pliant, supple, and flattering to taste. Ten years from vintage, the wines are drinking well and the structure has melted into the fruit, giving mature and gentle wines that deliver lots of pleasure. Tasting the 2011s, the tannins that initially contributed to the wines' lean and austere profile have settled but still persist, giving edgier wines that perhaps show greater drive and energy than their younger siblings."
Château L'Eglise-Clinet 2012
Matthew Hemming MW: In a vintage of wines that are ready to drink, even at the highest levels, this is surprisingly youthful, fresh, and lifted. The palate delivers decadence and rich, plummy Merlot with a dark-toned quality and firm tannic grip. Conversely, the mid-palate introduces a more multifaceted quality with harmony and elegance, leading to a scented and spicy finish. | 96
Château Latour 2012
Matthew Hemming MW: Evolved, sweet and cedary. This has quiet length, energy, and pitch-perfect balance. Gets really aerial on the mid-palate. Beautifully focused and proportioned. | 94
Château Latour 2011
Matthew Hemming MW: Really tight, accomplished, and intense. Latour or Mission? Hot stones, minerals and huge tannic heft. Pristine but aloof. Superb length. Wine of the vintage? | 96
2021 Bordeaux: Neoclassic
After a run of warm years, 2021 Bordeaux was initially typecast as a "challenging" vintage. But according to Simon Field MW, it is perhaps better summarized as heterogeneous, with pockets of excellence among the elegant reds and some outstanding white and (though tiny in number) sweet wines, and with a "classical" cooler-vintage character throughout that inevitably invites comparisons with a time before global warming took hold.
"This was a fascinating vintage with which to start my WFW Bordeaux odyssey, and one, possibly against expectations, that has confirmed and reinvigorated my life-long appreciation of the wines of Bordeaux," Field said. "A rather tricky vintage, even so, in terms of punchy headlines, the excellent white wines notwithstanding. 2021 cannot be described as a Left or a Right Bank Vintage; the pockets of excellence, however, are very real and overall, this is no curate's egg. There are no poisoned chalices here either. Some rather good wines, in fact."
Leading the way in 2021 was Field's wine of the vintage, one of several impressive dry whites he encountered.
Château Haut-Brion 1er Cru 2021
(57% SM, 43% SB)
Simon Field MW | The Haut-Brion Blanc is a little more open, a little richer than its cousin, La Mission. Mango and pineapple are noted on the nose, in addition to the usual panoply of citric and orchard fruit descriptors; a plump cushion has already been set out for us, but there is little risk of overindulgence. Merely pleasure, and then a little more pleasure. 44% of new barrels. | 96-98
Château Suduiraut's new dry Sauternes: A statement of intent in triplicate
There was more impressive white winemaking for Field to enjoy as he reviewed the new dry white releases from the fine AXA Millésimes-owned Sauternes estate, Château Suduiraut.
"Suduiraut's rather imposing-sounding 'strategic reorientation' is […] of great significance," Field said.
"From one wine (S de Suduiraut, launched as recently as 2004), three have now emerged: first, the Lions de Suduiraut, providing a foil to the sweet wine of the same name, essentially emerging from the S de Suiduiraut label; and also, perhaps more significantly, the two new oak-aged wines: the Vieilles Vignes Blanc and the Pur Semillon, both parcellaire sites within the premier cru vineyards.
"Seely is adamant that this development not only puts down a marker for AXA but also underwrites and reinforces self-confidence in a famous region. It is good news, for sure, about the Michelin-starred restaurant and luxury hotel at Lafaurie-Peyraguey, the burgeoning corporate hospitality facility at La Tour Blanche, the bed and breakfast at Sigalas-Rabaud, and the chic LVMH boutique at Yquem.
"An even better and far more important development, one might argue, is the fact that such a significant player as AXA Millésimes is now investing its capital and its reputation in a comprehensive exposition of the region's potential for making excellent dry white wine."
Château Suduiraut Vieilles Vignes Grand Vin Blanc Sec 2020
(58% Semillon, 42% Sauvignon Blanc)
Simon Field MW: This specific selection of 45-year-old vines was harvested late in August, when the heat was still shimmering in the vineyards. The blend tilts toward Semillon here and has been entirely aged in barrels, 10% new, for nine months. When I tasted this at Pichon with Pierre, he admitted that in the early days of S de Suduiraut there had been just too much new oak; he maintains, however, that he does not want "Sauternes sec" to aspire to the style of hitherto more illustrious neighbors in Graves and Pessac-Léognan. The 2020 is successful and pleasingly idiosyncratic: aniseed, honey, a hint of lemongrass, and a lifted yet energetic personality, its own identity coming through nicely and lingering on the palate. The Vieilles Vignes's versatility with food was underlined a few weeks later at Spring Restaurant in Somerset House; it proved a perfect foil for roasted sea bass, zucchini, arugula, and aioli. | 92
Liber Pater: The shock of the old
Later in the year, in WFW77, Field raised a somewhat skeptical eyebrow as he reported on a London tasting of Loïc Pasquet's tiny-production Bordeaux red, Liber Pater.
"What is the most expensive wine in the world," Field asked. "A vulgar question, perhaps, and a moving target. Le Pin, maybe; Domaine de la Romanée-Conti, possibly. Or how about Screaming Eagle? Few will answer, confidently, 'Why it's Liber Pater, and by a country mile.' Few, indeed, will have heard of Liber Pater, its name redolent of an eccentric campaign to liberate an aristocratic patriarch but hardly inscribed in the collective psyche of those wines that are famous, above all, for their price tag.
"A cursory glance at Wine Searcher, however, proves that whereas we will need to fork out three or four thousand pounds for a bottle of Le Pin or Petrus, the tag on a bottle of Liber Pater 2015 is a far from unimpressive £36,000. For a bottle. Can this be correct?! Impressive, surely, but maybe just a gimmick, a one-off, a triumph of marketing over common sense?"
Liber Pater 2015
Simon Field MW: Liber Pater is now all about the rediscovered ancient vines and aging in amphorae; but the 2015 is somewhat different, with new wood and Cabernet Sauvignon both still playing significant roles in the ensemble—yet another inherent contradiction, as the reputation of the property has been built on a putative modus operandi that was not yet fully in place in 2015. Yet even here the minority shareholding of a smorgasbord of pre-phylloxera grapes has had a significant and, one may say, a fairly challenging influence on the taste of the wine, adding distinct earthy, herbal, and almost resinous notes, volatility lurking in the wings.
Woodsmoke, juniper, and hints of peat and iodine, the fruit still swathed in oak. Behind that there is dark chocolate, plum jam, and sous-bois. Precisely what has been added to the ensemble by the inclusion of Castet and Tarnay Coulant et al it is hard to say… One can only be sure that this highly prized work is but a mere sketch of what is to come and thus, in a sense, does not fully capture the current philosophy of the house. There is inherent worth in great sketches, of course—think Dürer or Leonardo… Whether, however, this wine is quite worth its asking price is another matter altogether. | 90
2018 Bordeaux: A veritable mass of good things
Field's last task of a busy Bordeaux year was to join Michael Schuster and Andrew Jefford in assessing the 2018 vintage.
At the en primeur tastings in Bordeaux in spring 2019, Schuster had delivered the following verdict. "A major, large-scale vintage. Great individual performances? Certainly. Huge style variation? Definitely. Drinker divisive? Probably."
Three years on, he saw no reason to change that summary. But after extensive in-bottle tastings with Jefford and Field the trio were able to offer additional and valuable insights into the performances and prospects of the finished wines.
"Andrew thinks 2018 is a "great" year, and of course we can see why. So are 2015, 2016, 2019, 2020 … and, we
are now told, 2022, about which Hubert de Bouard has just informed us: "Simply outstanding … I don't remember anything like this in my entire vigneron career …"!
"So, where does that leave 'great?' The adjective's currency is effectively shot. It is no longer a useful discriminator.
Time to bin it. And be more descriptively imaginative.
"And where does that leave me? I might perhaps be forgiven for adapting Diana's and Charles's now-infamous pair of answers, on the steps at Buckingham Palace, to a reporter's innocent question, on their engagement 40 years ago: 'And I suppose very much in love?'
"(Michael and Andrew, on the steps of Bordeaux's Grand Théâtre?)
"Reporter: And I suppose a great vintage?
"Andrew (with immediate, indignant conviction): Of course!
"Michael (quizzically, coyly): Whatever great means…"
Both, however, were in complete accordance on their favorite wine of the vintage.
Château Cheval Blanc 1er Grand Cru Classé A (14.5% ABV) | 98+
Andrew Jefford | Dark, dense though not opaque black-red; purple and black throughout. A powerful, fruited wind coursing through the aromas at this stage: surely more fruited force than Cheval normally displays at this stage? Perhaps it is that urgency we have noted elsewhere on the Right Bank in this vintage. But the aromas are as seamless, harmonious, and seductive as ever, and you see the same balance between dark plums and raspberries. Cream and cashmere, too; glorious wine to sniff. Svelte, dense, ample, fleshy yet full of inner force and vitality—this is a magnificent Cheval Blanc, complete and convincing.
The fruits are gathered, rosebud-tight just now but never forbidding here, of course. The tannins are much softer and more accessible than elsewhere but no less dense and satisfying. Yet the wine has grand harmony already. It hasn't tiptoed as close to the absolute ripeness limit as Lafleur, thus retains ample freshness and poise; at the same time, it doesn't have the almost sappy bite and electric balance you see in a wine like Bélair-Monange and some other "cooler" St-Emilions. Arresting loveliness, ready for the scrutiny of the years. | 98
Michael Schuster | Tight and closed on the nose with a subtle black-cherry fruit and new-wood cedar; fresh, concentrated, particularly fine in tannins; deep, sweet, rich, and fleshy, all within a superfine tannin texture, long, graceful, complex, deliciously succulent, great length and subtlety of flavor, asking to be long savored before swallowing; fresh, delicately spicy, and with great aromatic and delicately fruit-cored persistence.
Benchmark, classy, first-growth performance. Just like the second wine, an object lesson in harmonious, intelligent, top St-Emilion winemaking. A sort of "nothing to prove, the terroir says it all" performance! Complete in every respect, not a hint of excess, just beautiful. So refined in constitution that it will be a joy from early on, but it would be sad to consume too early, before it really blossoms. 2030–60+ 98+. | 98+