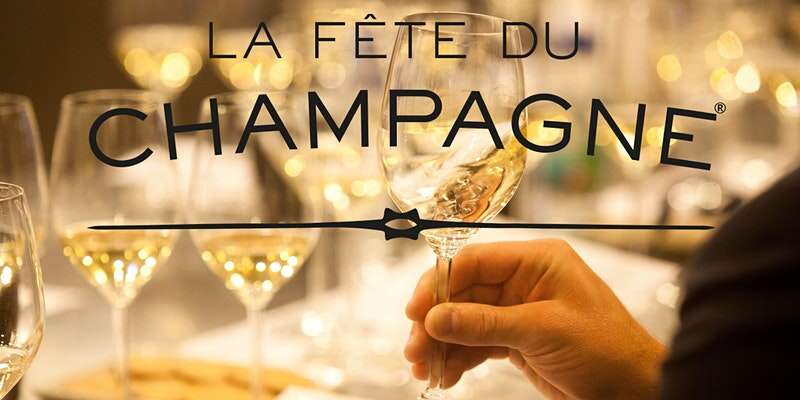 A week-long celebration of Champagne, La Fête du Champagne offers a mix of online and in-person events until November 13, 2021.
Having kicked off its program on Saturday with a virtual Grand Tasting and a pair of online seminars, La Fête du Champagne's varied program of events dedicated to the great French sparkling wine region continues throughout this week.
Among the highlights is the newest addition to the program, the La Fête Immersive Experience, exclusive to American Express card members.
An audiovisual show, La Fête Immersive Experience takes the form of a "journey" showcasing "different aspects of Champagne," the organizers said, with footage tracing the production of Champagne from harvest to disgorgement.
Tickets for the 30-minute show—which will take place every 30 minutes from 2pm to 9.30pm from Friday November 12 to Sunday November 14, at Lightbox on West 37th Street, New York, and which includes a glass of Delamotte Champagne accompanied by notes from La Fête du Champagne sommeliers— are available at a special price of $35 to American Express Card Members, with up to six entries per card member.
La Fête highlights
Tickets are also available for the event's program of Zoom seminars hosted by leading Champagne writer, Peter Liem, which continues tonight with a session on Viticulture, with further events on Grand Cru Pinot Noir (Tuesday November 9) and the History of Champagne (Wednesday November 10).
In the live program, there are still places on offer at the dinner in the company of Drappier Champagne at restaurant Daniel on Thursday November 11. And tickets for the event's centerpiece, the Grand Tasting at Pier 60, Chelsea Piers, featuring more than 100 Champagnes accompanied by small plates from leading New York restaurants, are available for $375.
Although tickets have now sold out for the Lunch with Champagne Georges Laval, A Musical Dinner Experience with Champagne Krug, and the closing Gala Dinner, you can email the organizers for a place on the waitlist for each event.
For more details, visit La Fête du Champagne website.