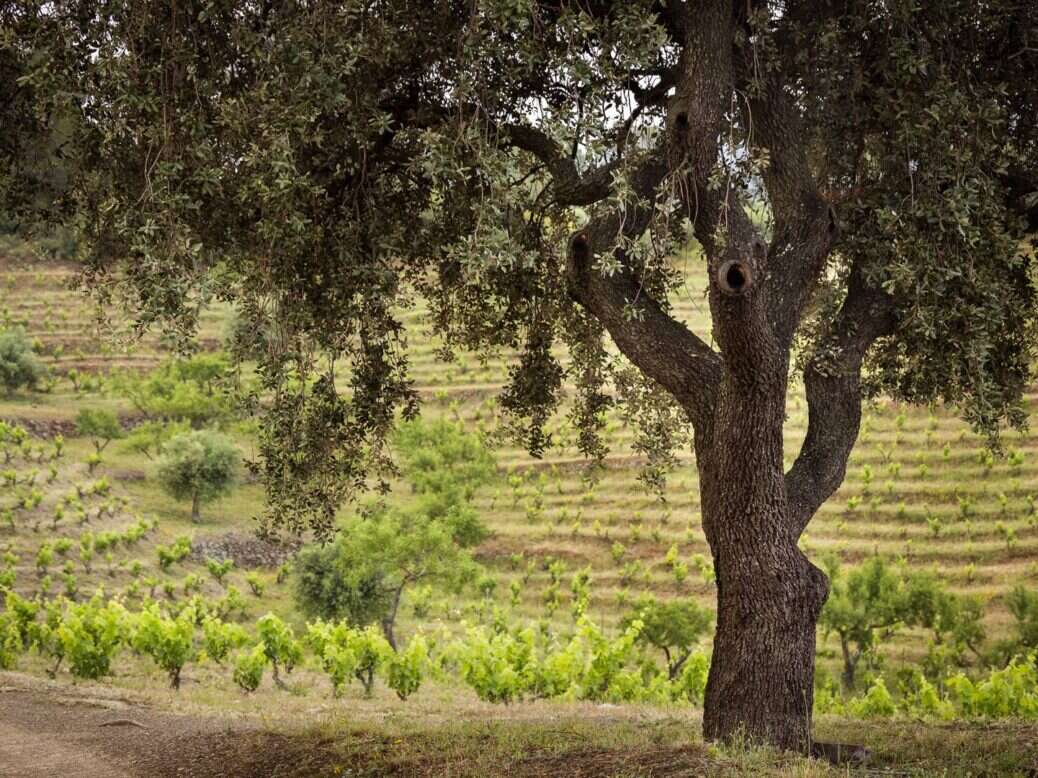 Some 30 years on from Priorat's astonishing re-emergence as a fine-wine producer, Jim Clarke catches up with the original "Gang of Five" producers behind the renaissance to discuss how the Catalan region has evolved in the three decades since each made their first solo vintage.
Three decades ago the Olympics came to Barcelona, placing an international spotlight on all things Catalan: culture, food, and wine. That exposure, along with heavy praise from Robert Parker, catapulted Priorat into the first ranks of Spanish wine, a spot it hasn't relinquished since.
But whoever said it takes ten years to become an overnight success could well have had Priorat in mind, and they'd be off by an order of magnitude, or almost two.
Winegrowing in the region dates back to the second half of the 12th century, with expulsion of the Moors and the arrival of Carthusian monks. The region's wines endured ups and downs, and all but flatlined when phylloxera struck in 1893.
The next century would be quiet, as more and more of the local population left for work in Barcelona; eventually the wine industry dwindled down to a co-operative and just two private cellars.
Had these been the only examples of the region's wine in 1992, the spotlight would have never it made it this far down the coast.
Priorat: Getting the ball rolling
The "ten years" began when René Barbier Ferrer purchased a vineyard there in 1979. His enthusiasm for the area attracted others—a local friend from Tarragona, Carles Pastrana, and some of Barbier's customers from around Europe, where he had been marketing wine for some time.
An agreement was reached; to get the ball rolling, each partner would plant vines and prepare their vineyards individually, but make the wines together, at least initially.
Josep Lluís Pérez arrived in Priorat in 1981 to become the professor of enology at what was at the time Spain's only winemaking school, and he joined the project as well. In total, nine different vineyards were founded, each with the word "Clos" in their name.
"'Clos' has the same meaning in Catalan and French," says Rene Barbier Meyer, son of Ferrer, "an enclosed space. It was a very revolutionary idea in Spain then, to make a single-vineyard wine, a vino de finca. That's why he put the name 'Clos' on the label."
In 1989 they made their first wine. Priorat's vineyards, dry and steep, are very low-yielding; once the expenses involved were calculated into the cost per bottle, some partners were in for a shock.
"After we made the wine, they said, 'what's the cost?'" Barbier says. "And it was extremely, extremely expensive—the same price as Vega Sicilia at the time."
Some backed out, and new partners, such as Alvaro Palacios and Daphne Glorian, came on board. The resulting "Gang of Five" became the face of modern Priorat: Clos Mogador (René Barbier), Clos de l'Obac (Carles Pastrana), Clos Martinet (Josep Ll. Pérez), Clos Dofí (Álvaro Palacios) and Clos Erasmus (Daphne Glorian).
One becomes five
That year they made only one wine, combining the resources of the various partners, but labeled it separately. Since then the various wineries have diversified and explored different directions, as have the dozens of new producers who have followed in their wake.
The raw materials have undergone some changes, for one thing. Indigenous grape varieties, while often celebrated now, were not regarded as national treasures when Barbier and his partners were starting out.
They planted the "international" varieties that were popular at the time, following in some ways the example of the Super-Tuscans: Cabernet Sauvignon, Syrah, and Merlot.
These were then blended with grapes from older plantings of the region's slightly disreputable Garnacha, and perhaps smaller amounts of the downright disregarded Carineña.
Garnacha had come to Priorat as early as the 14th century, and quickly won over Priorat's new producers.
"I always liked Grenache," says Daphne Glorian of Clos Erasmus, "but when we started Grenache did not have a good rap, because they had planted so much of it in the Côtes du Rhône and with these very productive clones.
"But in the Priorat, it's very different. Grenache in the Priorat is dark, it's intense. The yields are just so tiny. It's another animal entirely, and I really love it. It has a sort of temperamental, mercurial character, a little bit like Pinot."
Glorian says the key to getting the most out of the grape is rootstock and clonal selection, as well as proper pruning.
Carińena, which first grew to prominence post-phylloxera, was held to be a poor-quality grape, planted for its generous yields but of little value otherwise.
But its time would come. In 1996 the Pérez family, owners of Clos Martinet, started a project with Cims de Porrera, a local cooperative.
Their vines were 20 percent Grenache, 80 percent Carignan; the plan was to sell the Carignan off as bulk wine, with the assumption that it would not make the grade for their needs.
After their first vintage José Pérez sent his daughter Sara to make sure all was in order before the wine got picked up by the Swiss buyer.
"I went to the cooperative and when I checked the Carignan, I called my father and said, 'Oh my God, we have a problem; the best wine that we have is the Carignan.'"
Plans were changed, and that first vintage became 50 percent Carignan; that has gradually increased and today's Cims de Porrera wines are 100 percent Carignan.
The village of Porrera has since become a hotbed for the variety, with producers such as Cims de Porrera and Vall Llach leading the way.
"Those wines are looking toward Italy," Pérez says. "Normally, with Grenache and Cabernet, we are looking toward France, but these wines, especially older Carignan, are black truffle, medium forest, and dark, not fruity—that for me connects more to Italy than France."
René Barbier—Pérez's husband, incidentally—compares old Carignan to older Barolo in particular.
At Clos Mogador they embraced Carineña a couple years later, and their Manyetes wine is 100 percent Carignan as well.
Priorat: Everybody plants Garnacha and Carignan
But blends with Garnacha dominate the Priorat landscape today. "Today everybody plants Garnacha and Carignan," Barbier says.
"Nobody plants Cabernet; people focus more on Garnacha. But it's easier to make a balanced wine with the blend of Garnacha and Carignan.
"The Garnacha makes the wine attractive and easy; the acidity, that's the Carignan."
The international varieties have not gone away entirely, however, often constituting small portions of a blend.
Some producers feature them more prominently. Clos Erasmus Daphne Glorian works with Garnacha and Syrah, and Clos de L'Obac has kept with all their original varieties, including a hint of Cariñena.
They decided at the very beginning to keep their blend identical each vintage, in effect mimicking a "field blend" approach.
"We feel that this decision was a successful and decisive occurrence," says owner Carles Pastrana, "because each year we produce wines that, even though it is true that on one hand they maintain the same personality, on the other they also develop a differentiating character thanks to the varying, climatological characteristics of each harvest."
The changing face of Priorat
While many of Priorat's wines at the end of the 20th century focused on power, structure, and extraction, Barbier sees a move toward more elegant wines beginning as early as 15 years ago.
At Clos Mogador they began working with indigenous yeasts and opting for fewer punch downs during fermentation since 2006.
For élevage, they've moved from 80 percent new wood, all smaller barrels, to all foudre, all older wood.
It's a return to historical practices, in part; as Barbier points out, in the past barrels would only have been used for transport, not aging wines.
"In Priorat it is extremely easy to make extremely extracted, big, powerful wines," says Glorian.
"I have learned through the years not to look for extraction. We get plenty without trying; I proceed very carefully, just a few pumping overs, going very soft on the skins."
Vineyard practices have also evolved. Pérez says that they began planting cover crops at Clos Martinet, a practice that improved the acidity and lowered alcohol levels in the wines.
But the biggest change in Priorat's profile has probably come from new corners of the appellation.
"Garnacha grown in clay, at high altitude," Barbier says, "has a totally different profile. It's elegant, it's easy to drink, and it's very beautiful. But totally different, because the soil is totally different."
Barbier credits new faces like Dominik Huber at Terroir al Limit for searching out these sites.
Recognition from the Spanish government came quickly to Priorat, which was elevated to DOQ status in 2000.
Highlighting Priorat terroir
Since then the consejo has worked to highlight the vineyard-specific concept that inspired Rene Barbier and his partners 40 or so years ago.
A dozen village-specific subzones, called vi de vila, were officially recognized in 2013, and from the 2017 vintage a cluster of single-vineyard designations have been introduced under the "noms de la terra" program: Vi de paratge, vinya, and at the very top, gran vinya classificada.
Elsewhere in Spain, any number of wine regions have gotten the Priorat treatment over the past three decades, sometimes from the same producers—Alvaro Palacios' Descendientes de J. Palacios project in Bierzo, for example, has helped reveal the pleasures of old-vine Mencía in Bierzo.
Having seen how Garnacha and Carineña proved themselves in Priorat, areas such as Bierzo, the Canary Islands, and Ribeira Sacra are exploring the virtues of indigenous varieties from the start.
"A lot of people are following the same idea," Barbier says, "and now it's spreading to other parts of Spain; there are clones of Priorat in other places.
"It's wonderful because in Spain we have Rioja and Ribeira del Duero, but that's another, very different model. It's like Bordeaux."
Producers in Australia and South Africa have taken inspiration from the region's wines as well, and are taking a new look at Grenache in particular.
Priorat may be a small area—total production comes to about 6 million bottles, about the same as CVNE in Rioja—but the overnight success of the 1990s has endured and changed the face of Spanish wine.