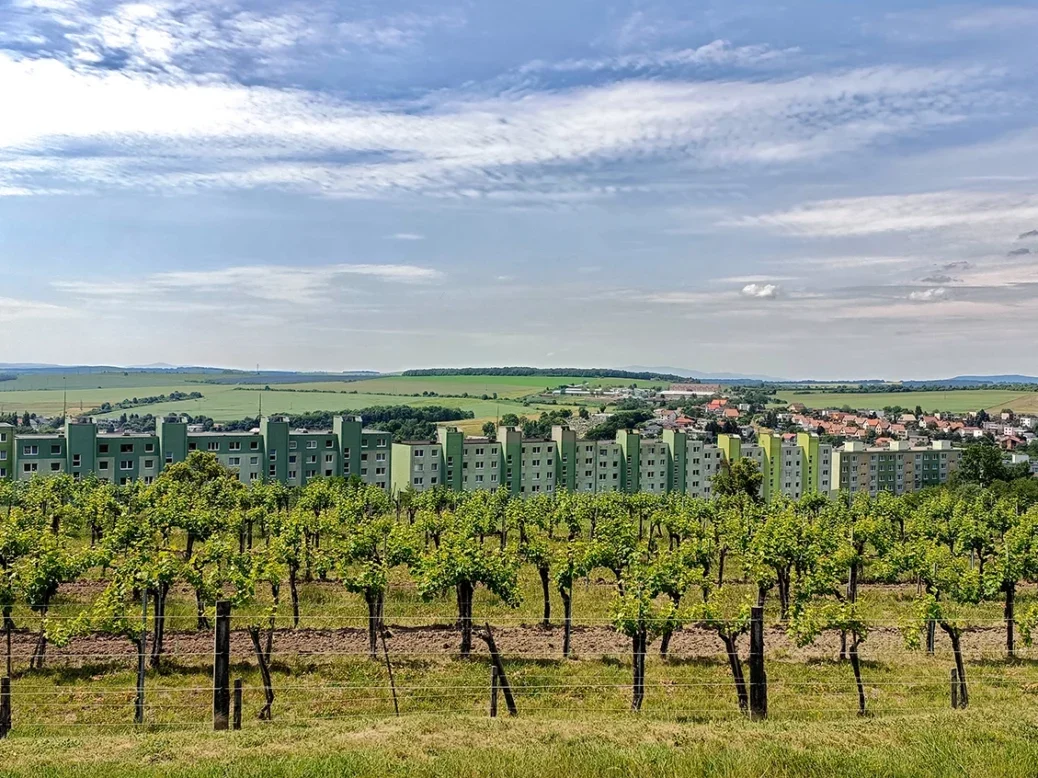 After a checkered recent history in which mediocrity reigned, Slovakia, one of the few truly cool-climate zones in Europe, is finally emerging as a fine-wine region, thanks to the work of its vibrant small-producer scene, says Simon J Woolf.
If there's a new holy grail in wine, it's cool-climate regions. Winemakers in every corner of the planet want freshness and elegance in their wines, but with warmer growing seasons and ever riper harvests, those qualities are becoming harder and harder to achieve. Half a century ago, Burgundy was the reference point for cool-climate Pinot Noir, Chablis was lean and mineral, and Bordeaux was deemed a marginal climate for Cabernet Sauvignon. Today, the picture looks very different.
Now, these and many other classic wine regions are heating up to the point where their stylistic signatures risk becoming unrecognizable. Lovers of these hitherto restrained wine styles might need to look elsewhere in the future—and they would be well advised to keep an eye on Slovakia. This easterly corner of central Europe has the climatic advantage of a relatively northerly latitude (it sits between 47° and 50°N, slightly farther north than Burgundy), cold winters and nights, and the Carpathian Mountains forming the nation's spine. The extreme continental climate makes it one of the few truly cool-climate zones remaining in Europe's established wine lands.
The challenge is that most wine lovers have barely heard of the country—or worse, they confuse it with the more southerly Slovenia, bridging Italy and the Balkans. Slovakia's landlocked borders touch Austria, the Czech Republic, Poland, Ukraine, and Hungary. Its low profile in the wine world has a lot to do with its modern history. As part of Czechoslovakia, the country endured a repressive Stalinist regime post-1945. Private agricultural and viticultural land was seized and nationalized, and the regime created a cooperative winery system that effectively operated as a monopoly. Quality was hardly its prime concern.
The toppling of the Eastern Bloc's communist regimes in 1989, and Slovakia's subsequent independence in 1993, might have seemed like an opportunity for its lackluster wine industry. But it turned out to be a curse rather than a blessing. As land was slowly and haphazardly handed back to its original owners, it became clear that no one placed much value on vineyards. Many simply ripped out the vines or sold the land to developers. In 1989, Slovakia had around 25,000ha (62,000 acres) under vine, but by 2019 that figure had plummeted to less than half.
Yet despite the loss of vineyards, this 30-year period has also seen the rise of a vibrant boutique-wine sector and a recognizable stylistic imprint. The emergence of a number of growers who fit into the natural-wine niche has hugely strengthened the country's international profile. Is this finally the moment when Slovakia could take the wine world by storm?
Communist wine
The post-Stalinist era certainly didn't start well. Belgian wine importer Patrik Van Den Bossche remembers his first visits to Slovakia at the end of the 1990s. "They had only communist wine," he laughs, referring to the amateur quality and terrible labels of what was on offer. "They didn't have any knowledge when it came to the business of wine." Bossche points out that it took a decade after the fall of communism for land to be returned to its previous owners, and then a further decade for growers to replant and get to a point where they had healthy vines and high-quality grapes. He remembers tasting promising wines for the first time around 2012, including those of Karpatská Perla, an innovative and now well-known boutique winery.
Eastern European wine expert Caroline Gilby MW says her experience with Slovakia was "unexciting at best" until the early 2000s, when she first tasted a wine from Château Belá, a historic estate in southern Slovakia that was redeveloped in 2001 in partnership with Mosel winemaker Egon Müller. She puts the problem partly down to scant production volumes, saying, "Slovakia made—and still makes—much less wine than it consumes, so it was fairly easy for producers to sell what they make with little incentive to improve."
The poor quality of vineyards post-communism and extremely fragmented ownership only added to the problems. When Frigyes and Zsuzsa Bott decided to buy 10ha (25 acres) of land in 2005, they discovered that the owners comprised an extraordinary 700 people. Still, Zsuzsa acknowledges that it was a good decision. "It was the right time to buy. Everyone was just selling grapes for nothing. The vines had almost no value." The Botts are part of the half-million-strong Hungarian minority based in southern Slovakia. Little more than an hour from Budapest, the region is officially dual language, with the road signs in both Hungarian and Slovak providing a visible clue. In practice, many of the region's inhabitants speak Hungarian almost exclusively.
The land that the Botts acquired helped them create their now-renowned winery, Bott Frigyes. The grape varieties they chose to plant in 2006 shed fascinating light on the cross-pollination of winemaking cultures around central Europe. Frankovka Modrá (aka Blaufränkisch in its spiritual home Austria) has a long history in Slovakia. Frigyes Bott decided to source cuttings from Ernst Triebaumer in Burgenland, Austria. The Triebaumer family pioneered the use of Blaufränkisch for fine wine, and they are the go-to source for many. And like the Botts, the Triebaumers also farm with organic certification and the use of many biodynamic techniques, so there was a clear synergy between the two estates. Naturally, Bott tends to refer to it on his labels as Kékfrankos, the Hungarian name.
As Zsuzsa Bott told me, many grape varieties that are now associated with Hungary also used to be commonly grown in the southern Slovakian region before phylloxera wiped them out. So, the reason that the Botts planted Hárslevelű, Juhfark, and Kadarka was not to make some kind of nationalistic statement, but rather to try to reinstate what was traditional in the region more than a century ago. Other varieties—such as Olaszrizling (aka Welschriesling), Veltlínske Zelené (Grüner Veltliner), Pinot Blanc, and Pinot Noir—have now become ubiquitous across Slovakia, as they are in neighboring Austria and the Czech Republic.
While southern Slovakia is the warmest of all the country's wine regions, its best wines still retain wonderful freshness and lively acidity. Bott Frigyes definitely sits in that camp, with all its range of reds and whites showing laser-like focus and elegance. Although the Botts do not define what they do as "natural winemaking," intervention at this estate is kept to a bare minimum, with some whites coarse-filtered, and the odd pinch of sulfites added here and there. Cautious experiments with removing even those interventions taste extremely promising.
Bott Frigyes has most of its vineyards close to the Danube. Strekov, one of the region's most famous winemaking villages, lies a little farther north from the river. Around 300ha (750 acres) of vineyards line the gently sloping hillsides surrounding the village and make for a bucolic landscape. Many small estates have their cellars in the village, but few have been as influential as Strekov 1075. Named for the village's first recorded date, Strekov 1075 is the brand of grower and winemaker Zsolt Sütó. Coincidentally, 1075 is also the street number of Zsolt's winery.
With 13 years' experience of working with organic viticulture, Zsolt is a pioneer and an important mentor to many other quality growers both in the region and all over Slovakia, yet there is nothing self-important about this down-to-earth character. With an infectious smile and a relaxed manner, Zsolt is a bit of a gentle giant. His work in both the vineyard and the cellar is deceptive in its simplicity, but dig a little deeper and it's clear that long experience mixed with a healthy dose of common sense and intuition is key to his expressive, free-spirited wines. Fermentations take place in open plastic tubs, and sulfur additions are used rarely, if at all. Some wines—such as the juicy, skin-fermented Porta cuvée—are vintage blends.
Zsolt has not only encouraged and helped many fledging winemakers but also forms a key part of the Autentista group of natural-wine makers—five influential estates that created a simple quality charter to which they all adhere: organic viticulture, no added yeasts, no chaptalization, no bentonite fining, and sulfite additions only at bottling. Additionally, the members agree to state the total level of sulfites on the bottle (not currently required by any wine law in Slovakia or anywhere in the EU) and to display the name Autentista on the label. The other members are Kasnik (also located in the village of Strekov, or Kürt to give it its Hungarian name), Slobodne Vinarstvo, Vino Magula, and Mátyás.
Although these five wineries represent some of the best artisanal production in Slovakia today, two key names from Strekov are missing. The first is the almost mythical figure of Tibor Melecsky. Melecsky and Sütó were originally partners in winemaking, before Melecsky split off to make his own wines in 2012. An increasingly reclusive character, Melecsky not only shunned any form of modern technology or intervention in his purist winemaking, but also refused any form of medicine or treatment when he became seriously ill. His death in 2021 shocked and saddened the Slovakian winemaking community, who knew they had lost a pioneer and a force for pushing Slovakian wine forward. Traveling to Slovakia to judge a wine competition in October 2021, I was surprised that almost none of the local winemakers was present at the opening dinner. It was Melecsky's funeral. His somber colleagues all arrived at the venue late into the night.
The third pioneer from the Strekov region is Stefan Kasnyik, a slight, wiry man also held in high regard by all his fellow winemakers. Kasnyik is an assured "zero-zero" proponent, with decades of experience working with no additions and no sulfites at any stage of the process. He's currently the winemaker for a tiny project named just "organic wine." Together with two business partners, he farms 3ha (7.5 acres) split across a number of small parcels and vinifies the wines in a collection of old barrels and Tuscan amphorae. Some of the vineyards are historic old plots that the trio have lovingly restored and brought back to health. Kasnyik prefers very long skin contact of between three and 11 months to build layers of complexity and stability in the wines. Although white grape varieties dominate, two cuvées based around Frankovka Modrá, Zweigelt, and Sankt Laurent are also noteworthy. Quality levels are outstanding, but the project is hampered by an old-fashioned label concept, its rather generic name, and almost absurdly small volumes.
What to do with returned land
Staying in the west of the country but heading north of Strekov to the Nitra and Malokarpatská (Small Carpathians) regions, two young winemaking projects both tell typical stories of the country's vinous rebirth. The Magula family owned land in the foothills of the Small Carpathians since 1931, but after nationalization, the vineyard planted by Vlad Magula's grandfather was grubbed up. Once the plot was returned to the family in 2005, they decided to honor its heritage and once again planted vines—Frankovka Modrá to be precise. Inspiration for the winemaking came from Tibor Melecsky, Zsolt Sütó, and two low-intervention growers from Austria: Claus Preisinger and Toni Hartl. An experimental skin-fermented blend of Welschriesling, Grüner Veltliner, Devín, and Gewürztraminer, named Oranžový Vlk (or Orange Wolf) was first made in 2016 and now represents a major part of the white/orange wine production.
Closer to Nitra, Majer Zemiankse Sady is a long-established farm that grew tobacco, grapes, and wheat during communist times. The tobacco fields are no more, but the farm endured. Two sisters, Agnes Lovecka and Katarina Kuropkova (née Lovecka), now run the entire operation, together with their partners Andrea Jesenakova and Miso Kuropka. They've masterminded a transition from simply growing and selling grapes to making elegant wines.
The title deeds to the farm languished in a desk drawer for decades, after the sister's grandfather Eduard Herzog abandoned the property for a different life in Prague. The documents were gifted to Agnes and Katarina's mother but held little meaning during the period of state ownership. When the sisters realized they were heirs to a major farm, their initial reaction was anything but positive—both had careers in Bratislava, where they had grown up, and neither was drawn to the idea of a hard-working farming life. But by the mid-2000s, they were ready to downsize. Together with their partners, they moved to Zemiankse Sady and embarked on a completely new life. The winery was christened Slobodné Vinárstvo—Free Winery—and a growing fascination with the developing natural-wine sector provided a clear winemaking direction for what Agnes Lovecka says was "evolution, not revolution."
Slovakian crossings
Having inherited vineyards that were planted and farmed purely for selling grapes, the sisters had their work cut out to reimagine the property as an artisan wine estate. Lovecka felt strongly that the vineyards had to be converted to organic viticulture, something that has now been achieved, even though the rest of the farmland still lags behind. But another legacy was a mix of grape varieties that included several modern grape crossings developed in Czechoslovakia.
During the communist era, the fashion was to breed grape varieties that could transcend the then much more marginal climate. Cultivars such as Devín (an aromatic white crossing of Gewürztraminer and Malvasia) and reds Hron and Dunaj were all engineered to provide as much alcohol and sugar as possible—qualities attractive in an era when the aim was to replicate fuller-bodied wine styles from warmer international climates. Katarina Kuropkova shares the opinion of many younger winemakers, saying, "Devín is such a nonsense. It's really not suited to our land at all." Still, the sisters have retained a few rows of the variety, which they skin-ferment and age in concrete eggs (a favored vessel at Slobodne).
Dunaj is perhaps one of the most extreme varieties—a crossing of (Muškát Bouchet x Oporto) x Svätovavrinecké (Sankt Laurent). Most growers end up harvesting and vinifying the variety to between 15 and 16.5% ABV. As winemaker Andras Mátyás notes, it's tricky to harvest earlier because the variety maintains an unattractive greenness to its tannins until it is fully ripe. Dunaj is the subject of ridicule from many growers, who see it as a hangover from a different time, when maximum alcohol and sugar were the watchwords for quality.
Brutalist tower blocks and tiny tufa cellars
If the overbearing Dunaj is one throwback to a different age of Slovakian winemaking, there are other more visible signs of the country's past behind the Iron Curtain. The small town of Veľký Krtíš, in central Slovakia, is dominated by a cluster of brutalist tower blocks that seem quite out of place in such a small, rural location. The utilitarian accommodations were built for mine workers in the post-World War II era. The coal-mining industry has long since disappeared from this region, but the tower blocks remain, forming an incongruous backdrop to another Slovakian pioneer of artisanal winemaking and organic viticulture: Domin & Kušický. This sizable estate, with 40ha (100 acres) of vineyards, was planted by organic farming specialist Jan Domin in 1998. He had already purchased a huge Soviet-era building in 1989, which would be converted into the winery. Domin (Kušický is the other half of the family) felt passionately that quality wine had to come from organically grown grapes, and the estate has been so cultivated right from the start. Organic certification was achieved in 2007.
Domin also innovated with a line of varietal wines, which had been neither common nor popular during the communist era. He passed away in 2017, but the elegant, refined style of winemaking persists at the estate, which is now run by his daughter Diana Kušický and her husband Tibor. Jan's grandson David Kušický also vinifies his own line of wines, with graffitiesque skater-style labels. Bottled unfiltered and unsulfured with names such as Serotonin and Hey Mate, they clearly appeal to a younger generation of natural-wine fans. But David's winemaking is every bit as assured and consistent as his grandfather's. Still in his early 20s, he has a bright future.
The soils in this part of Slovakia are volcanic, with the influence of the extinct Sitno volcano becoming stronger between the town of Levice and the historic winemaking village Stará Hora. This latter is a hamlet with an extraordinary concentration of some 140 or more tiny wine cellars, many carved into the volcanic tufa, or pumice. The village is chiefly of interest for heritage reasons, but many of the cellars remain in use and open in season to allow visitors to taste their wines.
More serious winemaking in this fascinating part of central Slovakia is practised by a group of three producers that market themselves together under the tagline "wine from beneath the volcano." They are Marvla Tindo, Pivnica Čajkov, and Pivnica Brhlovce. Marvla Tindo is the project of Martin Danielič and Vladimír Kuny, which up until 2022 operated as a kind of micro-négociant. Now, they have planted a 5ha (12-acre) plot. Danielič and Kuny buy some of their grapes from Marek Uhnák (Pivnica Čajkov). Neither works full time in wine, but nonetheless they have built an impressive and modern cellar. Established in 2008, Marvla Tindo exports around 80 percent of its production, a figure that tells its own story about the local wine culture. The pair could be a comedy duo, with Vladimír channeling a self-deprecating, grouchy humor, and Martin more the straight man. Their style of winemaking is at once squeaky clean but also unfailingly terroir-focused and sensitive.
Marek Uhnák stepped in to rescue his father's failing wine business in 2004. The vineyards around Čajkov were not exactly in demand, so Marek hatched an entrepreneurial plan to buy up all the local grapes and produce bulk wine. But the beauty and superior quality of some of the old vineyard plots in the area gradually lured him into a much more artisanal direction. Now, he has managed to purchase several stunning parcels on the steep hillsides surrounding his family's small cellar house. Some were in such poor condition that they had to be completely replanted, but others have been recuperated. Marek's wines have whimsical names that reference both the grape varieties and sometimes his family history. Princess is his Pesecká Leánka, while Queen Mom is Fetească Alba (a Moldovan variety that used to be more common in Slovakia but is now dying out) and a reference to his grandmother—for whom Marek was the chief carer for five years of his life.
The relative popularity of the white Romanian grape variety Pesecká Leánka (Fetească Regală in Romanian) is a quirk of this part of Slovakia. A natural crossing that was created a century ago, there are some 350ha (865 acres) of it in the region. The resulting wines can be very simple and light, though Marek's reading has great charm and subtle aromatics. Ján Záborský (Pivnica Brhlovce) produces a macerated version that gains considerably in complexity and interest. Záborský's winery is named for the small village of 280 inhabitants where he's based. Brhlovce enjoys some importance as a tourist destination due to its many cave dwellings, and his hobbit-hole–like cellar dug into the side of the hill is a great example. Visiting on a hot summer's day, the natural insulation and temperature difference inside (around 27°F [15°C] cooler) was striking.
Záborský's story of how he came to wine isn't so unusual. He'd once told his father he would never work in the vineyards or make wine, but ten years in a Bratislavan desk job brought him to a decisive point and a reimagining of his life. However, his relationship with the village winemaking cooperative is far more nonstandard. While most growers sell their grapes to the co-op before perhaps taking the leap to making their own wine, Záborský buys grapes from Brhlovce's co-op to augment the scant 1ha (2.47 acres) of vineyards he currently owns. He is the only local winemaker who bottles his wines or sells them outside the village. It enables him to have the pick of the village's best grapes but is a sad indicator of wine's fall from grace in the area. "A hundred years ago, winemakers were the most important people in the village," he explains. "But over the past 20 years, people have been ashamed to produce wine. Communism destroyed everything—it was a disaster for us."
When Záborsky first started making wine in 2010, he opted for a simple, stripped-down style of winemaking, despite criticism from his father, who retorted, "Nobody wants this traditional style; you have to make modern-style wine." "I didn't know that I produced natural or artisanal wine," he explained. But gradually, visitors to his cellar made him aware of the category. Záborsky's "intuitive winemaking" certainly seems to work. A delicate, minty Grüner Veltliner impressed, as did elegant Pinot Noir and Blaufränkisch. It's a great demonstration of this meeting point between the Pannonian basin's hot, dry continental climate, and the colder, harsher environment around the Western Carpathian mountains.
Slovakian Tokaj
Heading farther east from the volcanic terroir of central Slovakia, the volcanic influence persists into the Eastern Slovakia wine region. Nestling in the southeastern corner is the Slovakian part of Tokaj. No, that wasn't a typo. Not all of the Tokaj region is neatly contained by Hungary's modern-day borders, with 908ha (2,244 acres) of vineyards situated in Slovakia since the post-World War I division of the old Austro-Hungarian Empire. Described by Vladimír Hronský, author of Slovak Wine Guide, as "one of the most precious pearls among the viticultural regions of the world in terms of its significance and history," this compact area has been the subject of extraordinary disputes over the past century.
The issue of one extremely prestigious wine region divided across two countries with different languages and a frequently frosty political relationship was first resolved in the 1960s. A quid-pro-quo agreement was brokered where Czechoslovakia retained the right to use the term "pilsner" (something Hungary also wanted to claim). In return, Czechoslovakia agreed not to market wines under the name Tokaj outside Eastern Bloc countries. But this horse trading of brands became confused after 1993, by which time both Hungary and Slovakia had joined the EU. Slovakian Tokaj began to show up in neighboring countries such as Austria, and the issue once again became a bone of contention.
Things came to a head in 2009, when Hungary and Slovakia had a dispute of such pedantic proportions that it almost beggars belief. Hungary changed the "brand" name of Tokaj in the EU register from Tokaji to Tokaj without consulting Slovakia, which in turn suggested that its winemakers should be allowed simply to use the name Tokaj in place of the various Slovakian spellings and conjugations such as Tokajská, Tokajské, and Tokajský Vinohradnícka Oblasť. Hungary then took the case to the European Court of Justice, aiming to prevent Slovakia's winemakers from being able to use the term Tokaj in any setting. They lost the case in 2012, with the EU court clarifying that the two regions have the same land, the same grapes, and the same name. Slovakian Tokaj has thus gained permanent protection as a protected denomination of origin and, effectively, as a brand.
Mária Maciková is the founder of one of the region's better-known wineries, Tokaj Macik. Maciková had previously worked for the Tokaj cooperative but was able to create her own company in 1991, together with Jaroslava Ostrožovič, who later split off to form his own major winery. Described by her son Jaro Macik as "the Iron Lady," Maciková became a key campaigner who put pressure on the Slovakian minister of agriculture and presented various documents and evidence to aid the case. Her role in saving Slovakian Tokaj was deemed so vital that she was awarded the Pribin Cross, one of Slovakia's most prestigious national decorations.
Jaro Macik notes that Slovakian Tokaj has a number of key differences from its Hungarian twin. Stylistically, the winemakers in the three villages on the Slovakian side of the border have adhered to a much more traditional, old-school way of doing things. Their Tokaj is typically released after considerable barrel and bottle aging, and in a style that shows some oxidative character and is often fermented for several months on the skins. This contrasts starkly with the modern-day Hungarian equivalent, as Macik explains. "Tokaj Aszú now tastes like Late Harvest—light, fruity, and sweet. But here when we have Late Harvest and our Tokaj Selection, that's the real deal." He points out that the considerable number of foreign investors on the Hungarian side tends to be less than enthusiastic about old-school Tokaj, demanding a more modern, easy-to-sell style that gives a quicker return on investment.
Macik is philosophical about the commercial potential of this type of Tokaj, saying, "The modern wine pays the bills, but Tokaj is important for historical identity. I'm keeping it, even though the sales are very low." Currently, Tokaj Macik is one of perhaps only four or five wineries in the region that still bottle a traditional Tokaj Selection, even though their local winemaker's association, Tokaj Regnum, numbers a theoretical 30 members. Tokaj Macik currently sells the 2006 vintage of its Tokaj Selection. As you'd expect, it's a thrilling, complex wine, a fitting homage to one of central Europe's longest-established sweet wines.
Increasingly precious
Slovakian Tokaj is a tough sell not only because of its heavier, more oxidative imprint, but also because the market for sweet wines is in gradual and global decline. For most Slovakian winemakers, sweet styles are hardly a point of focus. Instead, it's the scintillating freshness and aromatic definition of the best dry wines that provide a kind of Slovakian USP.
Varieties such as Frankovka Modrá and Pinot Noir can be found all over central Europe. But both respond best to cooler conditions—at least if one wants an elegant wine that displays maximum varietal character and drinkability. These qualities are getting harder and harder to find in Austria's Burgenland or in Hungary's hot red-wine regions. Taste Frankovka Modrá from producers such as Bott Frigyes, Slobodné Vinárstvo, or Pivnica Brhlovce, and the bright acidity and lift speak for themselves. Zesty Grüner Veltliners or white blends from Strekov 1075, Marvla Tindo, or Domin & Kušický reinforce the point. Jaro Macik makes a pin-sharp, dry Furmint (Mono) that sits nicely in the same paradigm.
Slovakian wine has a bright future ahead, thanks to this growing cohort of passionate winemakers who want to play to the strengths of its terroirs. Super-ripe, plump-fruited wines are no longer a rarity in most parts of Europe. The lightness and deftness made possible by Slovakia's climate, on the other hand, are increasingly precious qualities that should be cherished and nurtured by everyone who tends its vineyards, vinifies its wines, and slakes their thirst from its bottles.